3 Steps to Find the Right Neighborhood
Posted by Rainbow Russell on Tuesday, November 22, 2016 at 12:12 PM
By Rainbow Russell / November 22, 2016
Comment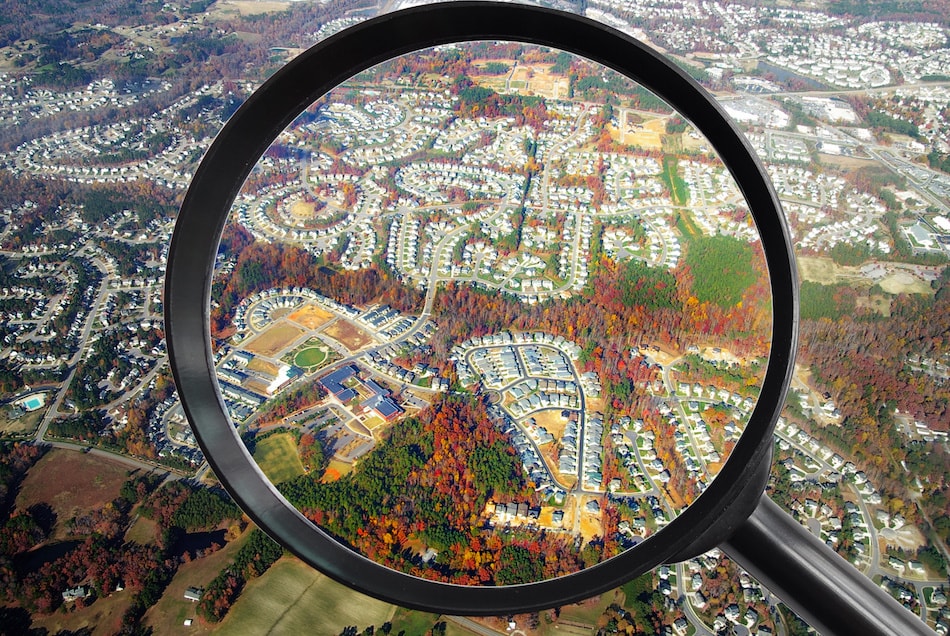 When you're shopping for a new home, it's easy to get caught up in comparing the features and stats of each house: price, square footage, number of bedrooms, etc. One thing that can easily get overlooked in the flurry of open houses is the fact that no house has ever been built in a bubble.
It sounds like an obvious step, but you'd be surprised how many buyers skip the all-important process of vetting a neighborhood before signing on the dotted line.
If you're seriously considering buying a house, take the time to research and explore the neighborhood. The perfect house in an area that doesn't suit your personality or lifestyle might not make you happy - in some situations, you may be willing to compromise on a wish list item or two to get into a neighborhood you'll love to call home.
Here are ways to figure out if a neighborhood is right for you.
Step 1: Use The Internet
It's easier than ever to take the pulse of an area thanks to the utility of the internet — just be aware that not all sources are created equal. You can search things such as population and population density to get an idea of the amount of people you will see out and about. You may want to check traffic during peak hours, especially if you plan on commuting to work.
On top of this, research popular spots and venues in and around the area. It is important to understand how far you will need to go (and how far you are willing to go) for entertainment. Schools are also an important part of a neighborhood if you plan on using them or not. Look up the schools in the area and determine how close or far you would be living from them - this could be important should you ever decide to sell.
There are a variety of resources online dedicated to rating different aspects of areas, cities, and neighborhoods that you may like to check out. While most of these won't paint a complete picture, you might find that you can create a decent image of day to day life in a neighborhood before you see it in person.
Step 2: Look for Recommendations
If the neighborhood you're considering didn't get nixed due to any red flags raised during your online search, it's time to start asking around for opinions from real people.
Some may go about this through face-to-face interaction while others may utilize social media. It all depends on what you are comfortable with and how far away you are from the area. While it couldn't be easier to ask for opinions, carefully review the answers for any biases that might come into play.
To narrow your opinion-seeking to those who are likely to care about the same things in a neighborhood as you do, message people more selectively. For example, if you're looking to utilize one or more of the schools in the area, ask others who have experience with the school systems what they think.
Sometimes the best information comes from a friend of a friend, so don't be shy about asking for introductions to people who already live in the area you're considering.
Step 3: Explore in Person
Finally, take the time to walk around the neighborhood and see it for yourself. You can easily do this after a showing — just walk around the block and meander your way up and down nearby side streets to get a sense of the area. If you have enough time, hop in the car to see what it would be like to drive around from the home to major points of interest. Compare this to your previously-researched traffic information to see if everything lines up.
In addition to noticing the types of restaurants and businesses nearby, take stock of the vibe. Is it pleasantly quiet? Are neighbors out and about? Does the area seem well tended? Consider the answers to these questions, but also listen to your gut.
If you're still getting a good feeling about the place, it may well be right for you. If not, you may want to walk away and try a new neighborhood. After all, you can't force yourself to fall in love with an area.