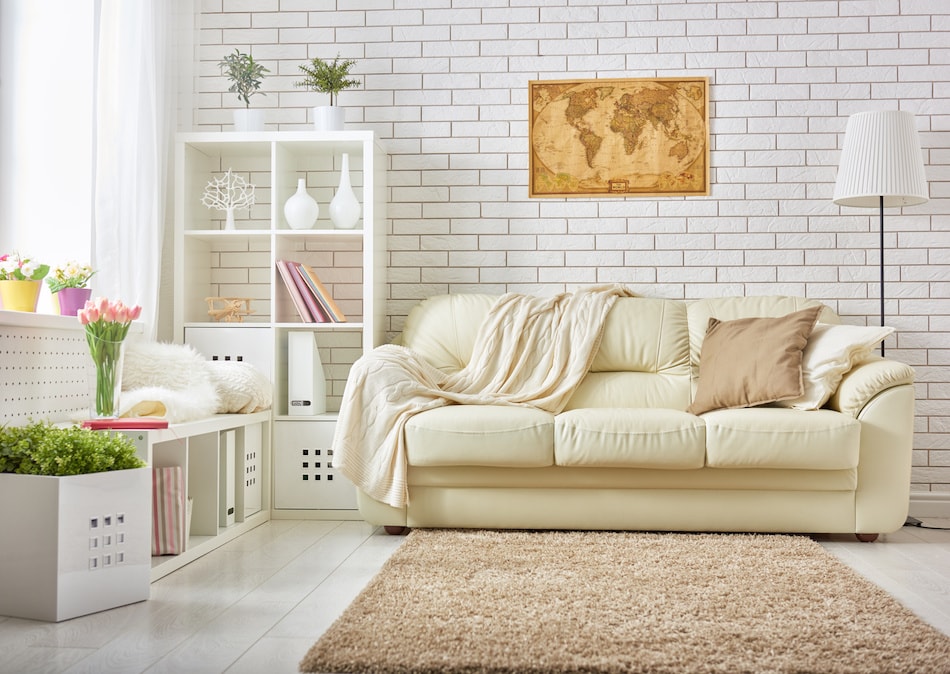 When you buy a home, it is probably cleverly staged to show the home's best features. This is often a way for the seller to help you consider the space as your own. However, some sellers may use staging to hide or minimize design flaws or serious defects with the house.
Watch out for these four home staging traps, before you end up in a home that is not all you thought it would be.
1. Making Rooms Appear Bigger
There are many ways to stage a room to make it appear & feel larger. For example, exchanging a traditional queen-size bed for a full or even a twin. Switching out regular couches for a couple of love seats and a small table also increases the available space in a room. The seller may put larger curtains over windows to make it seem from the inside that the window is larger.
Unfortunately, none of this is practical for you unless you plan to buy all new furniture for the home. When you visit a home, be sure to carefully review the floor plan, and a printed version with measurements would be ideal. This way you'll can get a better idea for how your belongings will fit in the space.
2. Hiding Serious Problems
On occasion, a person selling a home may try to use staging to conceal problems with the home. For example, they may hang a large picture or even put up wallpaper to hide evidence of mold growing in the walls. This type of cover-up is more likely to happen when a seller stages...