Best Tools To Keep At Home And Why
Posted by Rainbow Russell on Tuesday, March 13, 2018 at 10:08 AM
By Rainbow Russell / March 13, 2018
Comment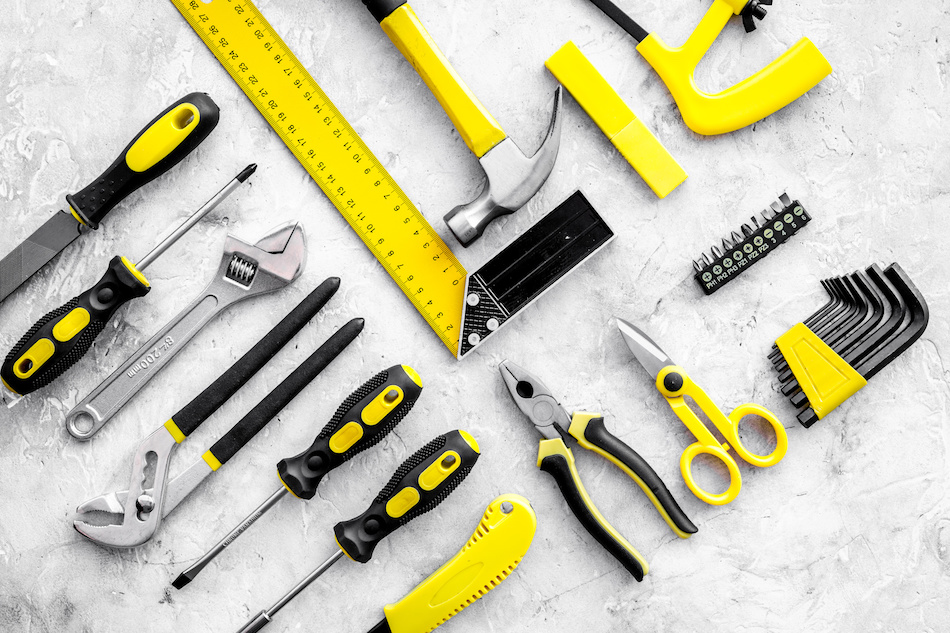 Homeowners need tools. Having the right tools on hand can make it easier to complete DIY projects and can make home maintenance easier as well. Knowing what tools to keep on hand can make homeownership simpler and more rewarding.
Hammer and Nails
A hammer and nails are the two most basic types of tools that must be kept in the house. A hammer and nails can make it possible to hang pictures and decorations, build small structures and make home repairs. Many homeowners find it helpful to keep a variety of hammers on hand.
For small jobs around the house, a small ballpeen hammer kept in a drawer is convenient. For hammering a nail into a stud, a 16 or 20 ounce hammer is necessary. In addition to a ballpeen hammer, many homeowners need a claw hammer for removing nails.
Screwdriver and Screws
Homeowners need two types of screw drivers on hand for tasks like installing shelves, hanging blinds and assembling furniture. A Philips screwdriver is a type of screwdriver with a plus-symbol-shaped end. A flat-head screwdriver has an end shaped like a minus symbol. Both are necessary for completing standard tasks. Homeowners also benefit from keeping a variety of screws and anchors on hand for projects as they pop up.
Wrench, Allen Wrench and Plumber's Wrench
There's a big difference between a standard wrench, an Allen wrench and a plumber's wrench. A standard wrench is a good tool to have around the house for basic repairs. An Allen wrench can come in handy when building furniture. A plumber's wrench is a wrench that is large and strong enough to grip a pipe or a valve. All three of these wrench types are important for Murrells Inlet homeowners who do a lot of DIY home improvement tasks.
Assorted Power Tools
Power tools come in handy for a variety of beginning and intermediate-level home improvement projects. These basic power tools can be found in home improvement centers and do not require a major investment from the homeowner to purchase.
Power drill. This tool is useful for drilling pilot holes and inserting screws into wood and drywall.
Random orbital sander. A random orbital sander can be used to refinish furniture and scrape paint off of surfaces that need it.
Jigsaw. A jigsaw is a type of saw that can be used to cut curved or rounded lines through wood.
Grinder. This tool can be used to cut through metal and polish hard surfaces.
The tools above are just a few of the types of tools that homeowners typically keep around the house for making home improvements.
Homeowners who have just purchased a new house should buy these tools before getting started with new home improvement projects. Having these tools during the unpacking process can make the job easier and faster.