Bidding on a Home: Factors You'll Need to Consider
Posted by Preston Guyton on Wednesday, October 12, 2016 at 10:47 AM
By Preston Guyton / October 12, 2016
Comment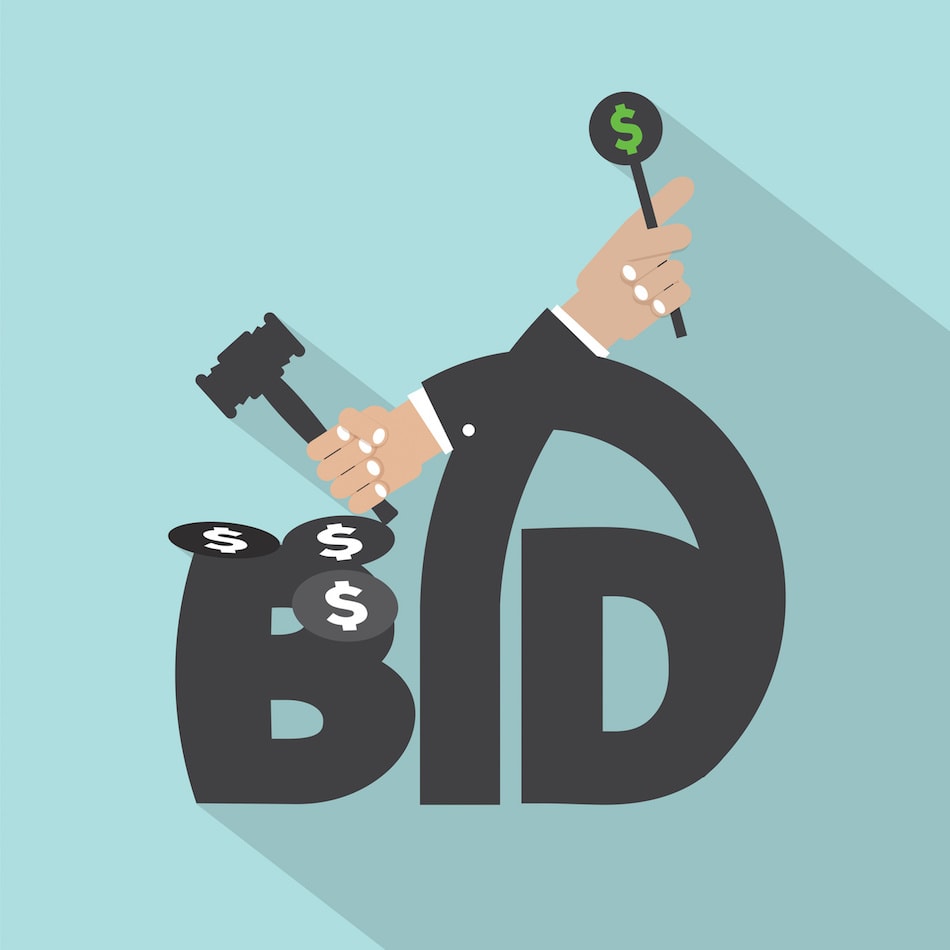 After months of scouring real estate listings and walking through a whole slew of houses in your favorite neighborhoods, you've finally found The One. The inspector's been through and you have the report in hand. The next big step? Making the offer.
There's a lot that goes into bidding on a house to make sure that you get the best possible price and that the seller accepts your offer. Successful bidding depends on a whole range of factors, all of which should be kept in mind as you work with your real estate agent to submit an appropriate offer.
Your Budget
No matter what the house is worth or how much you love it, your first consideration when bidding on a home is your personal financial situation. If you've been pre-approved for a loan, you already know exactly what your upper limit is, but you should also crunch the numbers one last time to make sure your offer will result in a monthly payment that you're comfortable with.
Just because a lender will allow to take on a huge monthly payment doesn't mean that you should.
The Local Market
Sellers typically list home prices that are somewhere between their dream figure and what the market dictates the house is worth. If houses are going like hot cakes in your area, though, prices will creep up in the hopes that you'll feel pressured to act quickly — and without thinking things through.
Your real estate agent will be able to explain the state of the market and advise you on how much competition your bid is likely to face.
The House Itself
What is the house actually worth, in unemotional terms? Looking at its assessed value for tax purposes as well as comparable houses in the neighborhood will provide a much clearer picture of the house' real value worth, beyond your own strong feelings for the property. Your real estate will also have access to all of this research and will help you to make sense of what it means.
The Inspector's Report
If any problems were noted on the home inspector's report, you can use this information as leverage in your negotiation.
For example, if you'll need to replace the roof in a few years, research what it would cost to fix and factor that into your bid. You should also research any ongoing issues in the neighborhood, such as upcoming roadwork or an expected construction project, for additional leverage.
The Seller's Ego
It's natural to search for all the possible ways to get a lower price on the home, but be careful — you don't want to insult the seller and face an outright rejection of your offer. If the seller has taken obvious pride in making upgrades or keeping the property in good condition, this should also be taken into account.
There's also some evidence that sellers like receiving offers that aren't rounded off/clean numbers because it shows that you've carefully weighed the value of the home, so don't worry about rounding to the nearest $5,000 — if you believe the home is worth $326,740 don't be afraid to offer that exact amount.
If all this sounds complicated, it's because it is. You should never go it alone when it comes time to making an offer on the house you want. Instead, trust a professional to provide the real estate help you need to sift through all the information and make an informed bid. You real estate agent's years of experience will make a world of difference.
#hw