Buying a Home in a Competitive Market
Posted by Preston Guyton on Monday, January 23, 2017 at 1:41 PM
By Preston Guyton / January 23, 2017
Comment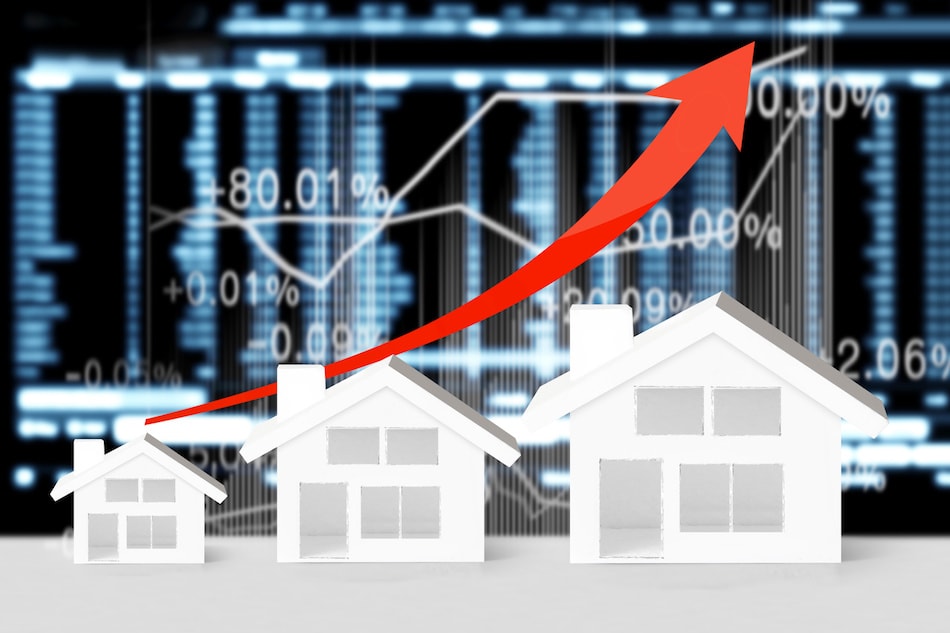 Buying a home in a competitive market can be challenging, especially for first-time home buyers. Homes sell quickly when competition is fierce. Proper preparation and strategic thinking can help you through the home buying process.
Get Pre-Approved (not Just Pre-Qualified) for a Mortgage
Getting pre-qualified for a mortgage is often the first step in the mortgage loan process. After supplying a lender with basic information about your income and other financial information, that lender will typically then tell you how much money you may be able to borrow to buy a home, assuming that the information that you have supplied is accurate. Mortgage pre-qualification is a fairly simple process. However, because the lender usually doesn't verify the information, a mortgage pre-qualification is not very meaningful when putting down an offer on a home.
However, mortgage pre-approval is the next, and arguably more important, step in a mortgage loan process. To get pre-approved for a mortgage, borrowers present financial documents to their lender. Next, the lender runs a credit check and verifies the information given. When the process is over and if the buyer is approved, the lender then supplies the buyer with a letter that states the amount of mortgage pre-approval. A mortgage pre-approval letter is much more meaningful to sellers, because the buyer is much more thoroughly vetted. To make an offer on a home more valid, a mortgage pre-approval vs. a mortgage pre-qualification is a must in a competitive market.
Sweeten the Deal
Making your offer more attractive can help you get the home that you want. There are many ways that a buyer may sweeten the deal without paying a lot of extra money.
Some common ways that buyers can make an offer more attractive include waiving certain contingencies. However, as a new home buyer, certain contingencies exist for your protection. The waiving or eliminating the contingency may help you win the bid today, but cost you money in the future.
For example, some buyers in a tight real estate market are waiving the home inspection contingency. This contingency is a clause in the contract that makes it possible for the buyer to back out of a contract if the home inspection reveals problems with the property. Should a buyer waive the inspection contingency today and then purchase the home, they are buying the home in an "as-is" condition. This could cost the buyer in future repair and replacement costs.
It's always best to work with your real estate agent before agreeing to waive contingencies as it can be risky for buyers. Check with your lending agent and real estate agent before making this kind of move.
Other than certain contingencies, a buyer might consider allowing the seller to choose the closing date. This will give the seller more time to pack up and leave the house if it's needed.
The best way to make your offer more attractive for a seller is to find out what the seller wants, and if possible, give it to them. Have your real estate agent talk to the seller's agent so you can make an offer the seller won't want to refuse.
Put Your Best Offer on the Table
Don't start off with a low offer and assume that a negotiation will be possible. In a competitive market, many sellers will get multiple offers and will pick the best one of the pack. Make your offer stand out by putting your best foot forward from the get-go.
Put Down a Large Earnest Money Deposit
A large earnest money deposit will signal to a seller that you're serious about buying the property. Putting down as much as you realistically can may show the seller that you're prepared to buy a home. If you're not sure how much is appropriate, talk to your agent.
Work with an Experienced Agent
Working with an experienced agent is the best way to ensure that you'll get a home that you're happy with in a tight market. It helps to work with an agent from the start of the buying process and follow their advice as you navigate all the way to the closing.
Purchasing a home in a hot competitive market can be challenging, but thoughtful preparation and strategic thinking will help you through the difficult home buying process.