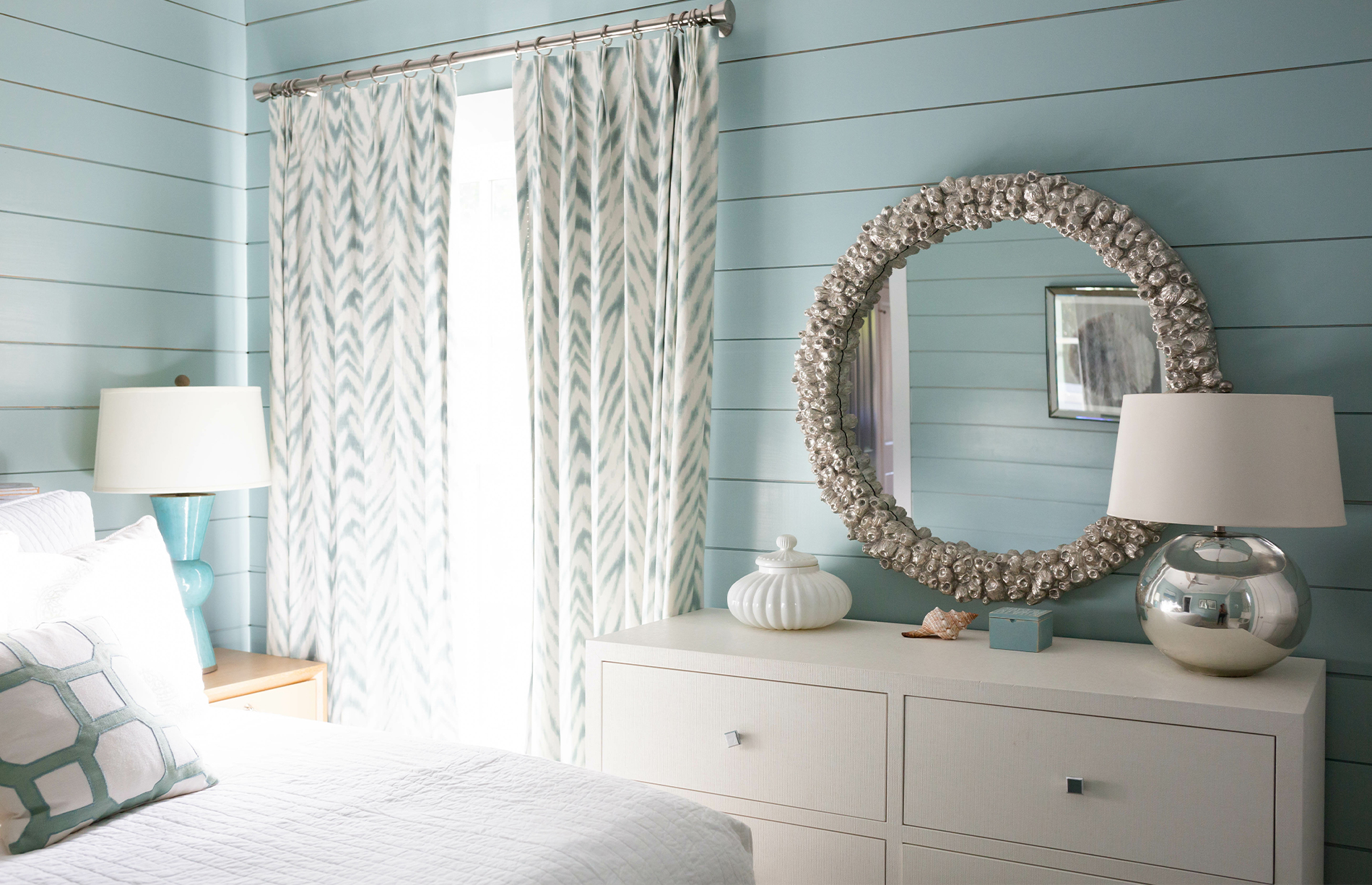 Summer is the perfect time to give your house a makeover. You have more hours of daylight to use for a little DIY work, and you can get the job done on a long weekend. Best of all, you don't have to do a full gut job or major renovation to breathe some new life into your house. Instead, think about switching out some accessories and making smaller changes that will still have a big impact.
To celebrate the season, try making your house feel like the vacation place of your dreams, and you'll enjoy the relaxing feel of a beach cottage without ever leaving home. You can add some breezy beach decor to enjoy all year long by choosing a seaside color scheme, lightweight soft goods, and some special summery accents.
Here's how to inject some beach cottage style into your house this summer:
1. Consider Your Color Palette
Bring the colors of the coast into your house by painting your walls a sandy tan or cool aquamarine with whitewashed trim. You can also keep things crisp by painting the walls white and using sea glass shades of green, blue, and turquoise in your accessories (think throw pillows, lamps, and picture frames for starters). If you're really...