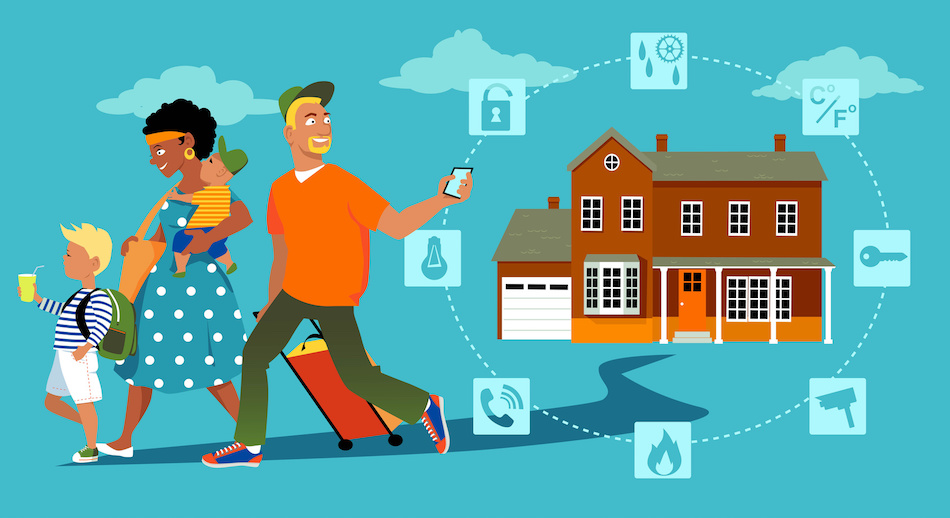 Today, there are more ways than ever for homeowners to protect their home and both everyone and everything in it. But with so many options available, homeowners may be at a loss for where to start, so here are six of the different simple and high-tech ways to improve home security.
1. Buy Smart Cameras and Sensors
Security cameras and sensors are more accessible than they have ever been, and with smart technology, they're easier to monitor than ever. Homeowners can purchase smart security cameras to place in and outside their home that can be accessed via any smart device, so checking in on home is only a few clicks or taps away. Smart sensors can be placed on nearly any door or window and can notify the homeowner by either text or email if the thing it's attached to moves during a specified time.
2. Change the Locks
Changing a home's locks is especially handy when it has just been purchased from another owner. Although all they keys are supposed to be turned over to the new owner at closing, there's no way to be certain if other copies of the key were given to the previous owner's friends or family and forgotten about, so homeowners should take initiative to change the locks soon after moving in.
3. Put Emergency Keys in a Creative Spot
Most homeowners like ...