A New Myrtle Beach Relocation Magazine Coming Soon!
In recent years, the Myrtle Beach has area continually received accolades as a top tourist destination, making it no surprise that recent reports by the Census Bureau show the Coastal South Carolina region as one of the fastest growing in the nation. Many of our current residents have relocated to Myrtle Beach after years of vacationing on the coast, however no matter how long you have been coming to the area or even living here it can take years to truly become a "local".
"The tides", a coastal culture and relocation magazine highlighting the best of the Myrtle Beach area, was designed by the team at CRG Companies to cut through the clutter of typical area information. The options for shopping, dining, and entertainment are as expansive as the diverse and numerous communities that comprise the entire Grand Strand area. The tides will assist with relocation to the Myrtle Beach area by summarizing the areas and providing a blend of general newcomer information with local interest stories as well as highlight local business partners.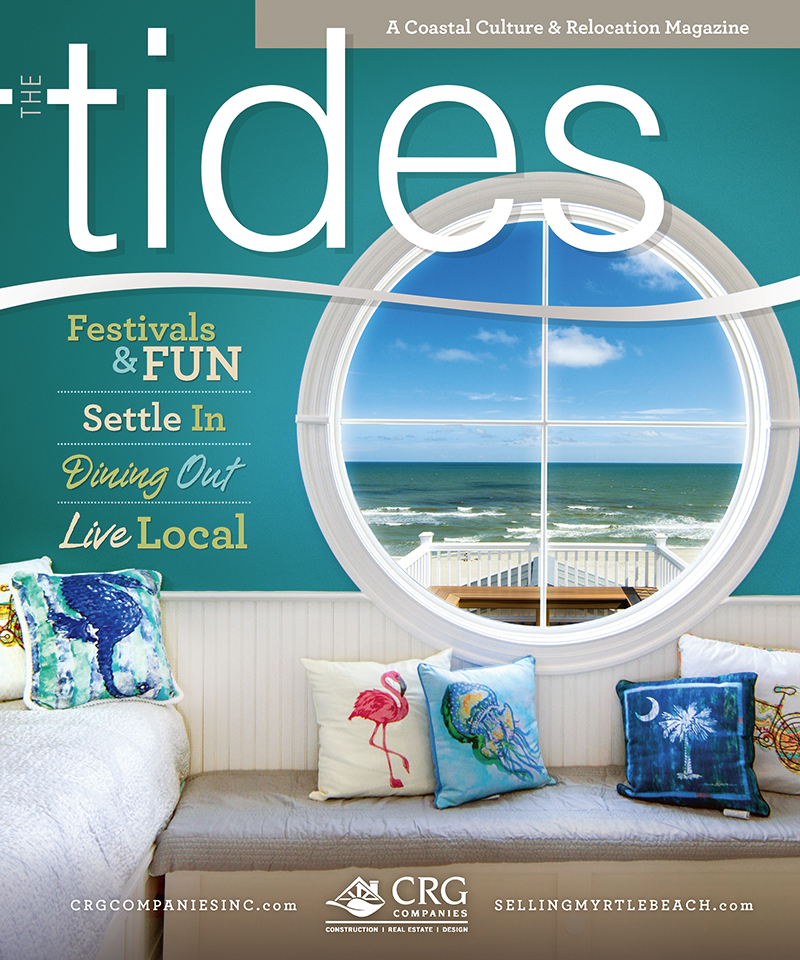 We Make relocation easy
Community & Real Estate Information
Healthy Living Resources
Public & Private Schools
Medical Professionals
Local Hot Spots for Dining & Shopping
Annual Calendar of Festivals & Events
Tax & Cost of Living Information
Important Numbers & More!
...