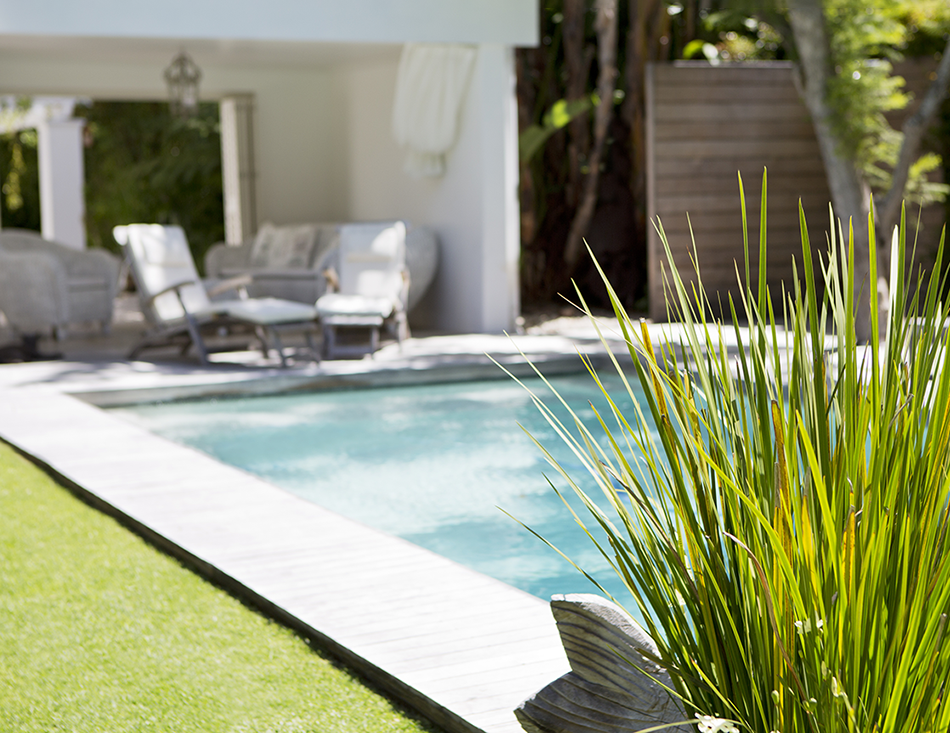 A home with a pool can have big appeal to the right buyer. However, not all home buyers are specifically seeking a pool. This means that a home's pool may have to win over buyers who are not convinced that they would like a pool on their property. To do this, the pool must be kept in good condition and properly staged. Knowing how to stage, market and present a property with a pool and can help get the most for the sale of a home.
Make Cosmetic Repairs
An older pool can suffer from cosmetic problems like algae, cracks, pock marks in the plaster, water stains and scale on the tiles. Cosmetic issues can lead a home buyer to question the condition of the pool, even if these problems have no real impact on safety and functionality. Have cosmetic problems repaired before putting the home on the market to help reassure buyers that your pool is in good condition.
Keep Up With Cleaning and Monitor the Chemical Content
Keep up with cleaning and monitoring of the chemicals in your pool. The water in the pool must be crystal clear when buyers...