Curb Appeal Basics: A Checklist for Home Sellers
Posted by Brittany Gurreri on Thursday, October 10, 2019 at 8:34 AM
By Brittany Gurreri / October 10, 2019
Comment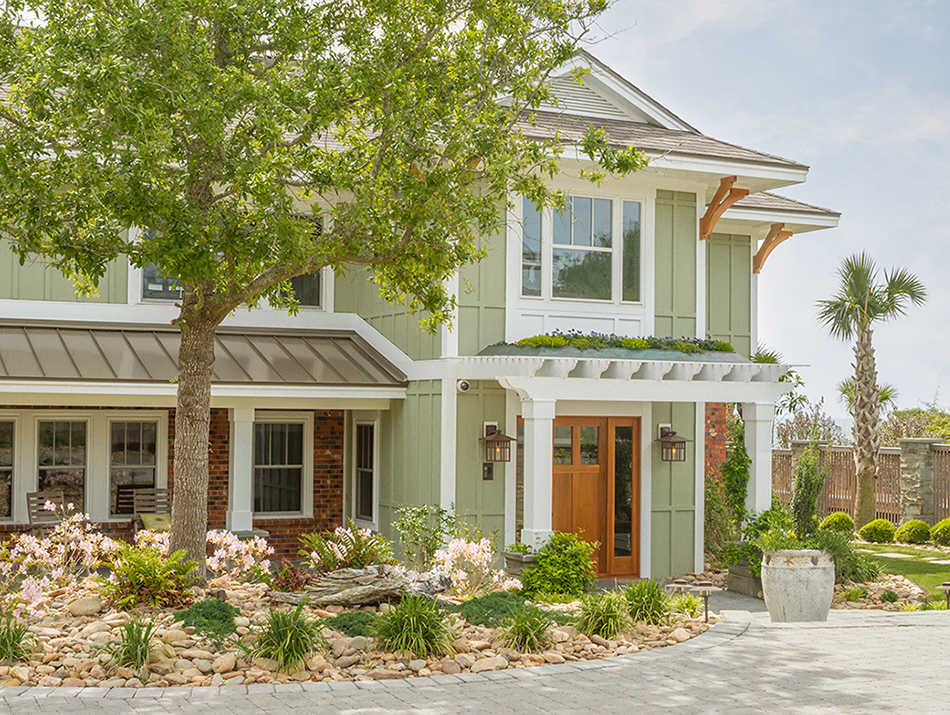 Curb appeal is a valuable part of staging a home to appeal to buyers, as the front yard is the first thing a buyer sees when they approach a house. A poorly maintained or unappealing front yard can deter buyers by giving them the impression that the home isn't well maintained by the owner and possibly in a state of disrepair. On the other hand, a vibrant, well maintained yard can attract buyers with a clean look that excites them and encourages them to see the rest of the house. Here are a few common trouble areas where home curb appeal improvements can be made.
Curb
The curb isn't the first thing that buyers see, but it is the first aspect of the property they will see up close. Take the time to get it in hand: Repair cracked concrete; make sure that the mailbox is in excellent condition and has no chips, dents, or rust. Be sure to confirm that the house number is easy to see from the street, as buyers are less likely to scope out an address, with good curbside appeal or otherwise, if they can't find it.
Driveway
Sellers might think that buyers will barely see the driveway, but if it looks bad, it might be the only thing they see. Driveways often show buyers how the current owners treat the home, especially the parts that do not matter as much. A driveway with cracks and stains gives an impression of disrepair to viewers, and it can serve as a deterrent to potential buyers. Even a great listing in Carolina Forest might turn away a buyer if it looks like enough care isn't put into the upkeep of the home.Clean up stains and oil spills, and repair cracks in the concrete. Add lighting in the event of late evening showings, so any visitors can find their way around.
Front Door/Porch
Once potential buyers arrive at the front door, they are prepared to go inside. Sellers should want them to feel comfortable and invited, and the porch can set them up for a good experience. Replace the porch light, or add wall sconces to show off interesting brick or stone. Think about replacing the door with a steel entry door, because this is an excellent investment with a great return. Otherwise, an easy for adding curb appeal is to touch up the paint or give the door a complete refresh with a new color.
Landscaping
Like paint colors, landscaping is a really subjective concept. What looks beautiful to one person may seem frightful to others. When thinking about how to add curb appeal with landscaping, go over everything with a view to preserving a simple, pleasant look. Clear away anything that is dead, dying or past its prime. Arrange to have bushes and trees trimmed regularly. Add a pop of color here and there to show that the garden is alive and thriving. If planning to put in anything new, give it at least a couple of weeks to settle, so it does not suddenly die on you the day of your open house.
Lighting
Buyers are told to drive by a home at night to see how it looks. If they can't see it because it is so dark, they may be tempted to look elsewhere. Invest in some simple outdoor lighting that will follow along the driveway and walkways, at the very least. For a greater investment, consider adding some lighting under the eaves or around trees to show off the home's exterior and landscaping.
Home Exterior
From a distance, buyers can see the home's exterior. Does it fill them with anticipation or dread? Take a cold, objective eye to the home. Clean the roof and the gutters. Wash the windows. Carefully analyze chipped paint or cracked siding. If portions of it need replacement, or if the exterior needs a full paint job, get this done before you list the home. Avoid using really loud color schemes, because they will distract buyers from the most picturesque aspects of the property.
The goal of curb appeal is to make buyers feel like they can purhcase a home that came straight out of a magazine. Another good way to accomplish this is to drive around yourself with the sole purpose of looking for homes with curb appeal. You may just get some quick, easy ideas on how to add curb appeal cheaply. With these tips for curb appeal, a seller can present the best version of their home to anyone who takes the time to come and see it.
Work with an experienced real estate agent in the Myrtle Beach area to help drive buyers to your property and aid in the sales process fo of