Eco-Friendly Flooring Options for Green Homes
Posted by Rainbow Russell on Tuesday, December 26, 2017 at 9:41 AM
By Rainbow Russell / December 26, 2017
Comment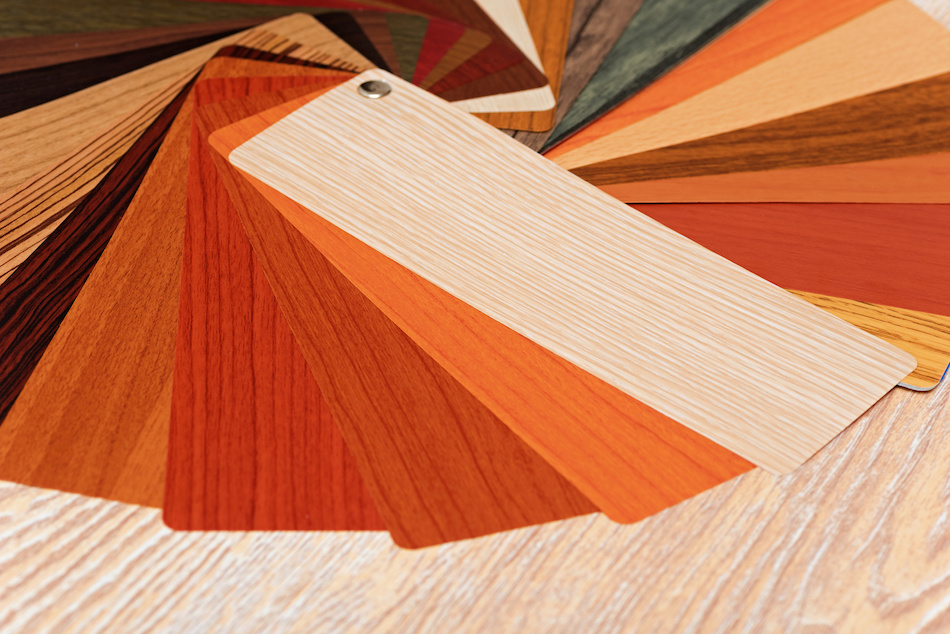 When people think of green homes, they usually think of things like solar panels and smart thermostats that adjust themselves automatically. However, a home doesn't need the latest smart technology to be more environmentally friendly—in fact, even choosing flooring options made with renewable resources can help make a home just that much more green. Here are some different eco-friendly flooring options homeowners can consider for their own green homes, whether they install it themselves or hire a professional.
Bamboo Flooring
A highly versatile wood, Bamboo can be seen everywhere from tableware to decorations for the garden and beyond. However, it's also an alternative to hardwood floors because of its durability and ease of installation. Unlike trees which take 20 years to reach maturity before they can be cut down, it takes bamboo just three to five years to reach maturity.
Bamboo floors cost around $5-7 per square foot.
Reclaimed Hardwood Flooring
For homeowners who love the look of hardwood floors but are concerned about deforestation, reclaimed hardwood can be a great alternative. Reclaimed wood can come from any number of sources such as old barns and decks that were taken down, and reusing this wood keeps other trees from being cut down.
Reclaimed hardwood floors cost around $8-11 per square foot.
Glass Tile Flooring
Things like pickle jars and beer bottles are given new life in glass tiles. Glass tiles can be a great choice for rooms that are exposed to moisture like bathrooms and kitchens because it won't absorb water, which means it isn't prone to mildew or mold by extension. Glass tile also has the advantage of being low-maintenance an easy to clean should anything spill on it. However, homeowners should know that glass will reflect light instead of absorb it like ceramic tile does.
Glass tile floors cost around $25-40 per square foot.
Concrete Flooring
Concrete is one of the ultimate low-maintenance flooring options. If it's properly sealed, it won't stain or hold in dust and dander, and all it requires is the occasional mopping or sweeping. It can also be dyed or stamped with patterns to give it a more homey look. Concrete floors will almost never need to be replaced, so no extra material is required.
Concrete flooring costs around $2-30 per square foot.
Wool Carpeting
An alternative to normal carpeting, wool is an organic material that is free of all chemicals that may go into synthetic options. Wool is biodegradable and recyclable, and it resists being compacted so it won't lose its shape due to furniture resting on top of it. It also has the added advantage of being flame retardant and can even extinguish itself in the proper circumstances.
Wool carpeting costs around $5-26 per square foot.
Cork Flooring
This is the same cork found on bulletin boards and in wine bottles, and as of recently, it's now an option for floors. Cork comes from the bark of the cork oak tree, but what really makes it eco-friendly is that harvesters don't need to cut down the tree to get it. When the bark is harvested, the trees are left alive, and the bark will regrow in about three years when it can be harvested once again.
Cork floors cost around $3-8 per square foot.
Rubber Flooring
Another option for rooms like kitchens and bathrooms is recycled rubber made from things like tires. Rubber is water-resistant and durable, so homeowners don't have to worry about spills and messes. It also comes in a wide variety of colors and patterns, so it can match any sort of room, no mater what the aesthetic.
Rubber flooring costs around $1-3 per square foot.
These are a few of the different environmentally flooring options homeowners can consider for their home, whether it's in Conway or elsewhere. Consult a real estate agent or flooring professional to learn more about what flooring options will be a good fit for your home and budget.