Forget the Myths: Millennials Really Are Buying Homes
Posted by Rainbow Russell on Friday, July 24, 2020 at 8:28 AM
By Rainbow Russell / July 24, 2020
Comment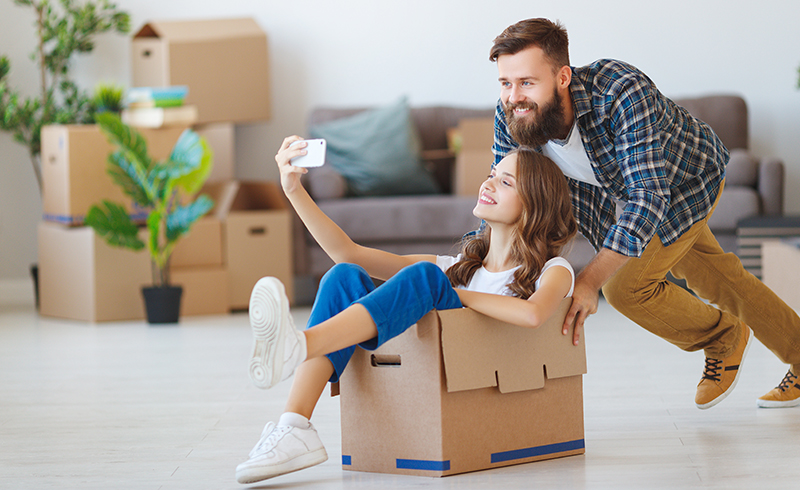 Millennials (defined for 2020 as those aged 19-35) remain the largest share of home buyers at 38%, according to the latest NAR Generational Trends for 2020. Defying preconceived notions of the past that a majority of this generation would choose to rent, more and more millennials are ditching renting for their own experience of homeownership. With one in three millennials owning a home, it's clear this age group is a buying force to be reckoned with!
For informational purposes only. Always consult with a licensed mortgage professional before proceeding with any real estate transaction.
A New Market Force
A new study finds that plenty in this generation are highly motivated to own and willing to make the sacrifices necessary to quench their thirst for to own a home, a desire not likely to fade according to market analysts. The Millennial generation is segregated into two age groups: Younger Millennials/Gen Yers (buyers 22 to 29) and Older Millennials/Gen Yers (buyers 30-39 years). This group now represents 38% of the real estate market, with 86% of the Younger and 52% of the Older Millennials becoming first-time buyers, according to a 2020 Market Report released by the National Association of Realtors.
The same report notes that Older Millennial buyers, as well as Gen Xers, moved the shortest distance with a median of 10 miles. They are also more apt to buy homes that they intend to stay in for a longer period of time than their parents or older siblings. These buyers no longer consider first homes simply starter homes.
Interestingly, younger buyers have become interested in older homes, not to fix and flip, but to renovate and live in. Ironically, it was baby boomers who are selling these types of homes and moving to urban condos or active adult communities. As the group most likely to purchase a pre-owned home or condo, Millennials prioritize convenience to their job and cost of commute most.
Balance Between Debt and Savings
Student debt is viewed as the primary stumbling block to Millennial home ownership, while high credit card debt still plagues Generation X buyers (those in the age group just before Millennials) and younger baby boomers.
Millennials who have settled into careers have adopted savings routines that are intended to assure a comfortable financial future. As a general rule, they contribute regularly to 401k's and make other investments, and have taken a DIY approach to planning for retirement, which they know looks different for them, according to the report. While older generations started saving for retirement around 40, most millennials started at the age 25 and are using these retirement or general savings as down-payments for their first homes.
Technology vs. Expertise
Despite their familiarity with and reliance on technology, Millennials are less prone than other age groups to adopt a do-it-yourself approach to looking for the right home. While all generations now say their first step is to search online listings, millennials are the group most likely to find their homes online. However surprisingly, only 39% ranked virtual tours as very useful compared to the percentages for other age groups surveyed, who all rated it higher.
What does this mean for home sellers, buyers and real estate agents around Myrtle Beach today? It's all good news, according to those who follow the trends. Finally, it appears that Millennials are ready, willing and becoming increasingly more financially able to buy that first home.
If you are ready to make the first step, reach out to our team who are on-call to help answer your questions, search through properties and even match you to one of our local real estate agents. Give us a call today!
For informational purposes only. Always consult with a licensed mortgage professional before proceeding with any real estate transaction.