Home Buyer Wishlist: 7 Features Buyers Look For
Posted by Preston Guyton on Thursday, September 22, 2016 at 12:10 PM
By Preston Guyton / September 22, 2016
Comment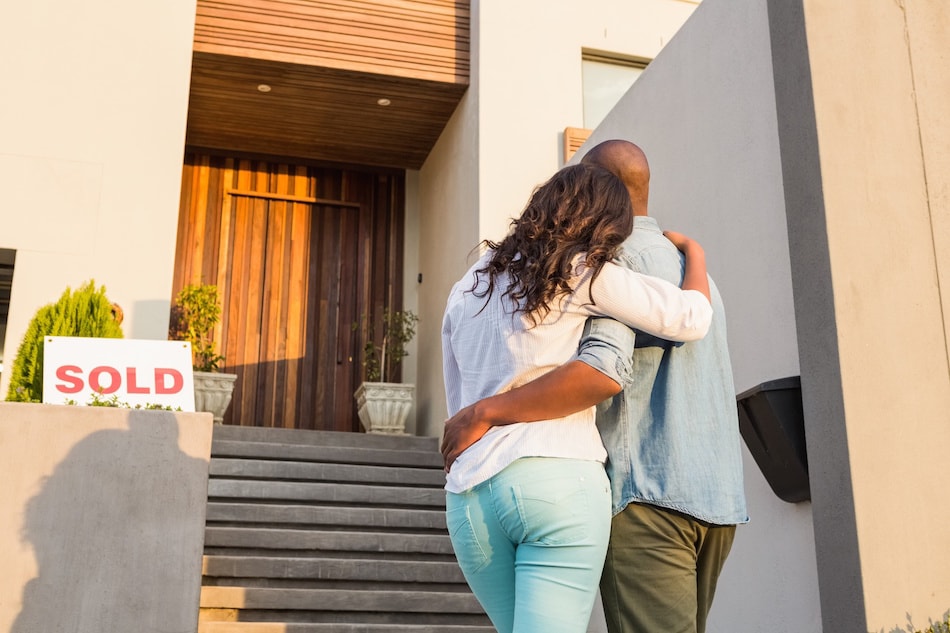 Buying a home is not only one of the biggest purchases of a lifetime, it's the fulfillment of a dream. Many home buyers have specific things they consider must-haves for their dream home.
Outside of the home itself, one of the most common considerations is the neighborhood and its distance from work. According to the National Association of Realtors (NAR), 78-percent of home buyers stated in a Community Preference Survey that when putting together a house hunting wish list neighborhood quality was more important than home size. The same house wish list survey showed that 57-percent prefer a shorter commute to a large yard.
But what about the actual home features? Once home buyers have zeroed in on a neighborhood, it's time to consider the other things that top a shopping list for a new home. Now, if you're uncertain about what to look for when buying a new home, the following list could help get you started on your own wishlist.
1. Outdoor Living Space
While the NAR survey shows that home buyers often opt for a shorter/easier commute versus a large yard, a usable outdoor living space still makes it as a home buyer top wish list item. A large backyard is most desirable when the space is usable and inviting. An attractive backyard, patio, deck, or covered porch offers additional living space without the need (and expense) of expanding the house with renovations. Some of the most popular outdoor living space wish list items include:
Large, maintenance-free deck
Outdoor kitchen and/or pizza oven
Well-maintained pool
Attractive landscaping with ample seating space
2. Open Concept
Because an open concept floor plan removes the compartmentalization from the home, it's one of the highest new home must haves for buyers. An open concept floor often is ideal for families, allowing members to be in different spaces and yet still be able to see one another or converse. It's also a must-have to consider if you entertain frequently and prefer an open flow for your guests to mingle uninhibited by walls.
3. Master En Suite
Also known as the master ensuite or simply the "master", this space typically combines a large main or master bedroom with an adjoining full bath and often one or more large, walk-in closets. Home buyers looking to downsize may have to eliminate the master en suite from their wish list or opt for a more compact version, one with less square footage, a single walk-in closet, and a bath without a soaker tub. A master en suite conjures images of luxury and relaxation — two of the main reasons this item places high on the wish list.
4. Neutral Colors
A bedroom painted in cotton candy pink is adorable for a kid's room, but on average, home buyers prefer living spaces decorated in neutral shades. Typically this is because the thought of painting rooms, especially after going through the work of moving, feels daunting. Neutral colors tend to be high on the home buyer wish list when a turn-key or move-in-ready home is desired.
5. Hardwood Floors
The majority of home buyers want hardwood flooring. Hardwood floors offer a variety of benefits to home owners. Hardwood floors:
Offer durability and better wear than many carpets
Trap fewer allergens than carpeting
Create a cleaner, more cohesive look throughout a home
Are fairly easy to maintain
6. Smart Storage
Nothing is worse than moving into a new home and not having enough usable storage that makes sense for the space. Smart storage makes a home buyer wish list because everyone has "stuff" that needs to kept neat and accessible but out of sight. Large and functional entrance closets for coats and outwear are important as are bedroom closets with space for hanging and folded items. A custom, closet organization system always is a plus.
7. Green Features
Ask your real estate agent about the Home Energy Rating System when looking for homes. It's way a home's energy efficiency is rated and something to consider if green features are on your home buying wish list. Green features may include but are not limited to energy efficient appliances, low-e (low emissivity) windows, solar panels, and the use of sustainable building materials. So be sure to talk to your agent and ask yourself questions like - Do I need a new home thermostat?
To create your personal and customized home buyer wish list, talk to your real estate professional. What features do people want in new homes? Agents in the real estate industry can help you determine which options and features you need and which are commonly sought-after in the neighborhood you want so you can finally find your dream home.