5 Things Homeowners Should Know About the Foreclosure Process
Posted by Rainbow Russell on Tuesday, August 21, 2018 at 10:36 AM
By Rainbow Russell / August 21, 2018
Comment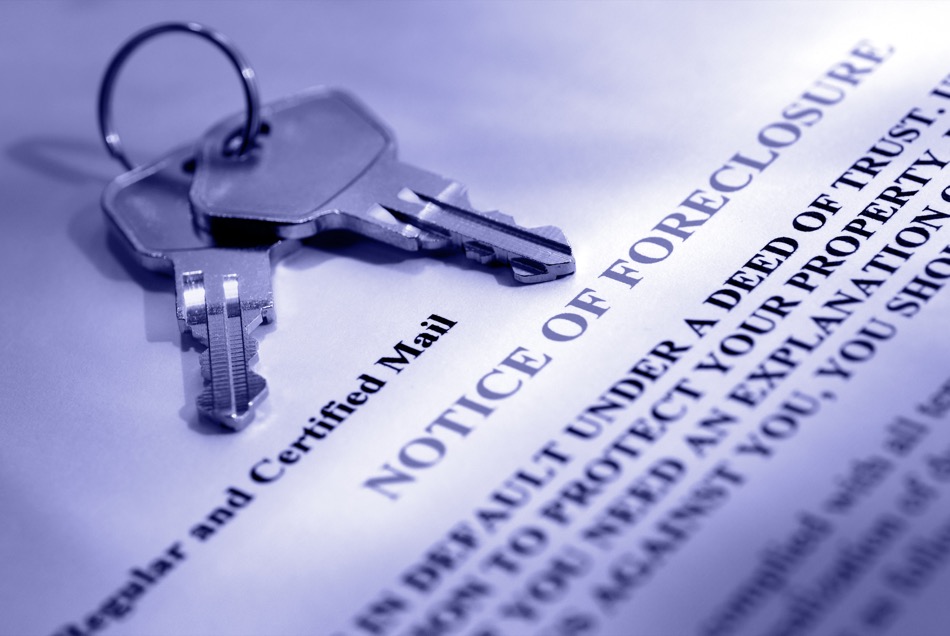 Sometimes bad things happen to good people. And often, bad things can't be prevented. Most people would agree that a Myrtle Beach home foreclosure is not a good thing. But going through a foreclosure is a little different for each person. For some homeowners, the process is inevitable, while others may be looking for options to turn it around.
In addition, some states may have some unique rules for lenders foreclosing on homes, and lenders often adapt their practices within those guidelines. Knowing the answers to these questions can help people prepare for the next steps. This guide walks homeowners through various aspects of a foreclosure, and what they can do throughout the process.
For informational purposes only. Always consult with a financial advisor before proceeding with any real estate transaction.
1. What Is the Foreclosure Process?
There are three basic stages to a foreclosure. As soon as a homeowner fails to make a necessary mortgage payment, they may face late fees and be at risk for a future foreclosure. By law, the institution holding the mortgage has to follow this minimum timeline for the foreclosure process:
Notice of Default: 3-6 months after the first missed payment
Notice of Sale: At least three months after the notice of default
Trustee Sale: Usually several weeks after the notice of sale
These notices are formally recorded with the county, and could give the homeowner time to seek recourse. Rules dictate that a mortgage owner has to wait a certain amount of time before they can give a certain type of notice. However, that entity may take months longer to do so, or choose not to do it at all. Some lenders could decide to process a foreclosure as quickly as possible, while others delay. As a result, the average length of a foreclosure may differ widely from one lending institution to another.
2. How Does a Foreclosure Differ from a Short Sale?
Although foreclosures and short sales may have a lot in common, they are two separate processes. With a foreclosure, homeowners have stopped making payments on the mortgage and the lender is seeking to reclaim what is owed. Short sales involve the sale of the home at a price less than the total remaining on the mortgage. Homes can be foreclosed even if they have more value than the mortgage, unlike a short sale. Short sales could happen whether or not the homeowner is late on the mortgage payments, which is not true for a foreclosure. Homeowners may have the option to consider either of these if they are struggling to make their mortgage payments, depending on their individual financial situations.
3. Can Homeowners Stop a Foreclosure?
As a general rule, right up to several days before the home is sold, homeowners may be able to reverse the process. Experts suggest keeping in regular contact with the lender or mortgage servicer as soon as homeowners default on the mortgage payments. This may allow them more information about the lender's preferred processes. They could gain the ability to negotiate for options that make it easier to stay in the home or even keep it.
In many cases, the further behind a homeowner gets on the payments, the harder it is to resolve the default that started the process. Lenders may be working with people to restructure their loans or get current on payments, while also proceeding with a foreclosure. As a result, homeowners who are looking to stop the process should ask the lender for written proof of any changes to their mortgage obligations.
4. Will Homeowners Have to Pay for a Foreclosure?
Apart from having to move, people going through a foreclosure may have some tax liability from it. There are two types of taxation homeowners should remember in this case: capital gains taxes and cancellation of debt income. People who lived in the home as a primary residence for two out of the past five years may be able to exclude most or all of the capital gains. Whether or not people have to pay taxes on the cancellation of debt depends on the type of loan they have, and their overall assets at the time of foreclosure.
5. How Can Homeowners Make a Foreclosure Easier?
Losing a home is a difficult experience for a lot of people. However, there are ways to make it a little easier. Homeowners may want to consult a financial adviser or someone experienced in foreclosure law so that they understand their rights and responsibilities in the state where they live. This information will also help them to make a decision about the process that is best for their financial situation, whether that is a foreclosure, short sale, refinance or other negotiation with the lender.
The foreclosure process is fairly simple to understand, but could be fraught with stress for homeowners. By understanding how foreclosures happen and what people can do about it, homeowners can be better prepared to make practical decisions about what to do next.
For informational purposes only. Always consult with a financial advisor or attorney before proceeding with any real estate transaction.