Home Inspectors: Are They Qualified to Judge a Home's Shortcomings?
Posted by Rainbow Russell on Tuesday, August 2, 2016 at 10:22 AM
By Rainbow Russell / August 2, 2016
Comment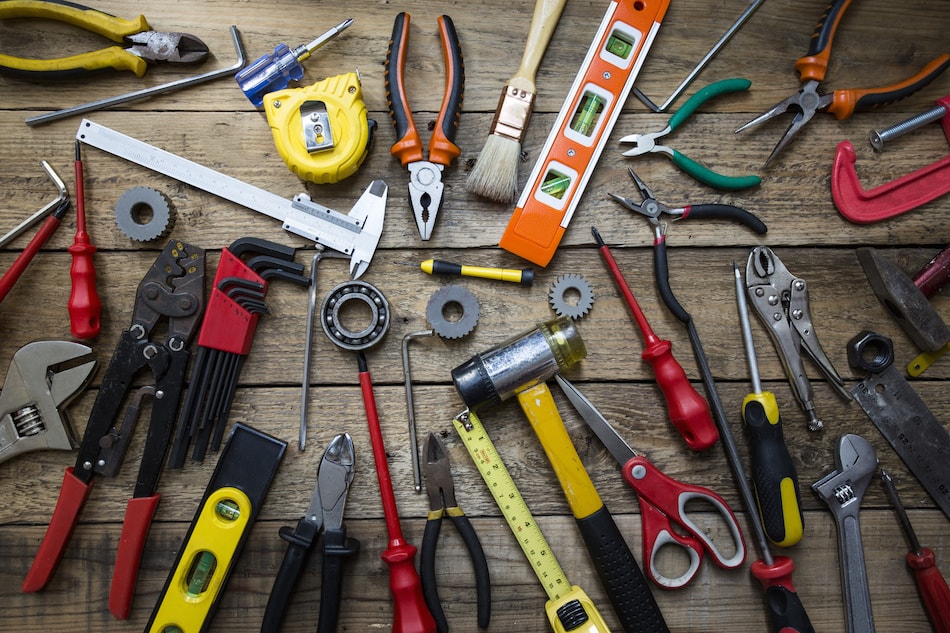 Although nearly 40 states require licensing or certification of home inspectors, including South Carolina, many other states do not. Even in states that have enacted standards for house inspections, the requirements are far from uniform. Are inspectors qualified to judge the merits of a property, what do home inspectors check and can buyers rely on their judgment?
The broad category of types of home inspections can range from a basic third party walk through to specific and detailed audits or examinations of systems and conditions. The first type of inspector can be expected to point out glaring home faults and to alert buyers to areas of possible concern.
On the other end of the spectrum are energy audits, efficient design audits, structural analysis, and specific tests that require expertise and professional equipment. Things such as radon testing, mold/mildew tests, termite inspections, oil tank exams, septic tank/leach field assessments and stress, as well as load and engineering studies can all be included in a home inspection with this level of detail.
Third party paid inspections, conducted by individuals or teams, are typically performed on behalf of a buyer, and paid out of pocket at the time of the inspection.

Sometimes sellers will order a home inspection prior to listing a property in order to determine what must be done to bring a home up to standard or facilitate a quick sale.
What a Home Inspection Is Not
Home inspections are physical assessments of structure and condition based on visual observations, and should not be confused with appraisals or code compliance inspections. Inspectors do not "grade" a property, nor do homes pass or fail an independent home inspection.
What do home inspectors do? And, what to ask a home inspector? Home inspectors generally exclude opinions on structural integrity, and on any home systems or conditions that cannot be easily seen, even when asked. For example, there is no way a home inspector can view possible mold behind the tile wall of a shower, or isolate dry rot on structural beams hidden behind drywall or sheathing. Even plumbing assessments are generally limited to checking for leaks, drips, proper flushing and routine operation.
Although common, ideally a home inspector should not recommend possible fixes, nor should the independent inspector offer price estimates for repairs or renovations, or mitigation of any home fault. If such information is offered by an inspector, the home buyer is usually advised not to make a purchase decision based solely upon the inspector's opinions.
A home inspection report is not public record. In the majority of cases, the inspection report is the property of the person who ordered it, and may or may not be shared with third parties. Unless the law or purchase contract dictate otherwise, there is no requirement that a buyer or seller provide a copy of an inspection to the other party in the transaction.
The Power Held by Inspectors
What if your home inspector miss something? Is there any liability attached to a misleading or faulty report? Can a buyer recover damages if an inspector misses something? What if an unlicensed inspector scares a buyer away -- does a seller have any recourse? Do home inspections become part of the sales documentation?
Answers to all of the above questions are in the realm of "yes, no and maybe," depending on the specific regulations existing in each state and jurisdiction.
The most prudent course of action is to listen to the advice of your real estate agent about specific practices in your particular market, and to ask pertinent questions before signing a contract with a home inspector.
Organizations for Home Inspectors
The American Society of Home Inspectors (ASHI) is a professional, voluntary association formed in 1976, with the goal of building consumer awareness. Membership carries with it a commitment to embrace the ASHI Code of Ethics. The organization also publishes a Standards of Practice document that outlines what you should expect to be covered in your home inspection report.
ASHI also conducts classes and training designed to teach accepted principles and to qualify inspectors for certification in states that require it.

Professional seminars are offered to members, and mandatory continuing education is a requirement for continued membership in the non-profit organization.
There are also numerous other business firms offering training and certification programs to would-be home inspectors, both through hands-on training and online courses.
Another non-profit, the National Association of Home Inspectors (NAHI) was organized in 1987 with many of the same goals. This nationwide professional organization has as its mission "to promote and develop certified and licensed home inspectors in the professional home inspection industry." The group has been instrumental in lobbying for enactment of standards, guidelines, training and certification for inspectors across the nation.
However, to date, inspector licensing requirements and standards vary considerably from one state to another. The burden is largely on the consumer to decide what level of trust to place in an inspector and on any inspection report.
Does a lender care about the inspection report?
When it comes to lenders and inspections, again, the answer can vary. But the simple answer is that most lenders tend to give more credence to their appraisals than to the inspection reports.
For the most part, if the buyer accepts the property, and if the appraisal confirms the home's value, a lender will proceed to closing the loan. Any lender's primary concern will be the buyer's ability to repay the debt.