Home Selling in Summer: Tips to Stage a Home at the Hottest Time of the Year
Posted by Rainbow Russell on Tuesday, April 4, 2017 at 7:14 AM
By Rainbow Russell / April 4, 2017
Comment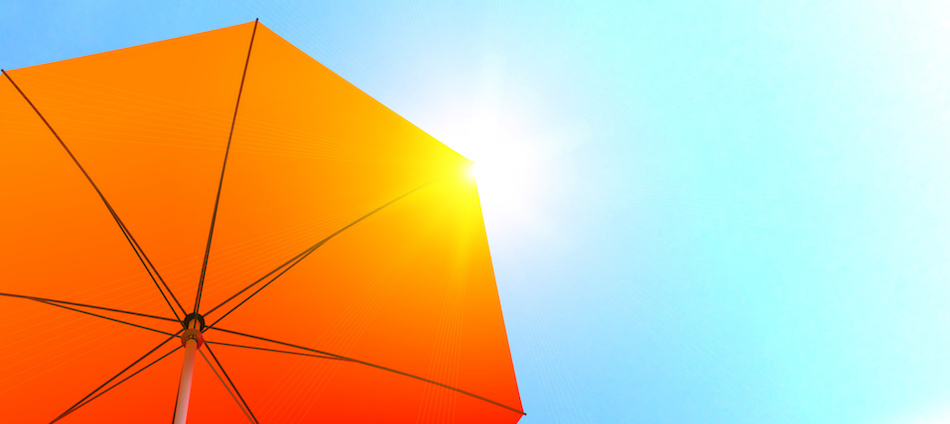 Summer is a good time to sell your home, because there are many buyers on the market during summer months. However, hot weather and an abundance of buyers can make this time challenging for home sellers. Keeping up with curb appeal and creating a comfortable environment around the house can be critical for making a successful sale.
Keep Up With the Watering
It takes a lot of water to maintain a healthy lawn at the height of the summer. With the sun beating down and temperatures rising, grass and flowers can suffer if they're not sufficiently hydrated. Depending on the local weather, home sellers could find themselves watering their lawn or garden on a near-daily basis. Taking steps to conserve water and automate the system can make this less of a burden.
set up an irrigation system for the garden, and place it on a timer.
water the lawn in the early morning or late evening to prevent evaporation.
turn off the watering system when it rains.
Maintain Curb Appeal
Curb appeal can be a lot of work in summer. Gardens need a lot of maintenance to avoid becoming overgrown or dry and brittle. Keep up with fertilizing, edging the grass, trimming bushes, deadheading flowers and raking up the lawn after storms. Homeowners who don't have time to do this personally will benefit from a gardening service.
Maintain Cool Temperatures Indoors
Some homeowners try to save money in summer by keeping their thermostat one or two degrees above their ideal temperature. This is a good practice in general, but not when trying to sell. Open houses and home showings need to be as comfortable as possible, so set the thermostat accordingly. This shows homebuyers that your air conditioner is in good condition.
If you struggle to maintain an even temperature in your home, try opening and closing vents to level out the temp. Consider having ceiling fans installed in warmer rooms. Ceiling fans are a relatively small investment that home buyers like, and a well placed ceiling fan will help ensure that the indoor temperature feels right for home buyers.
Go All Out for Open Houses
There are a lot of homes and condos on the market in summer. Distinguishing your property from other properties will help make the sale. Set out a summery treat like lemonade and homemade cookies for open houses. This helps set a scene for home buyers while also making the experience of visiting your property more pleasant.
Cut the Grass Twice Each Week
Lawns grow like crazy in the summer, especially when well watered. Cut the grass twice a week to ensure that the lawn is always trim and healthy. Homeowners who don't have time to cut the grass on their own will do well to sign up for a mowing service. Don't forget that home buyers can drive by at any time to see the property, so keep the lawn trim even when no showings or open houses have been scheduled.
Keep Your Home Clean at All Times
Because home buyers are so plentiful during the summer months, showings may be last minute and frequent. This is true in Garden City Beach and every other part of Myrtle Beach and the surrounding area. Keep the house clean at all times to ensure that your home is always ready for a showing. To make this easier, do a quick cleaning of each room on a daily basis. Wipe down sinks, sweep the floors, pick up clutter and keep disposable dusting wipes on hand at all times.
Promote Your Backyard
Home buyers can take great interest in the back yard, especially during the summer months. If your home has space for entertaining, like a deck or a patio, do what you can to make it more attractive and functional. Keep it clean by sweeping it regularly. If the deck needs to be refinished, take care of that before putting your home on the market. Set out some comfortable chairs with lots of outdoor pillows for lounging, and set up your grill so that buyers can imagine themselves enjoying a fun summer evening on your property.
If the back yard lacks shade, buy some large potted plants and place them strategically around the deck or patio area. Areas of shade and sun make your backyard seem more multipurpose and comfortable.
Work With Your Real Estate Agent
Working with a professional real estate agent can help you sell your home this summer. Whether you're struggling to boost curb appeal or need tips for staging, your agent can give you practical advice that can help. To have a successful home selling experience, contact a reputable real estate professional in your area before putting your home on the market.