Home Selling With Barns, Sheds, & Other Outbuildings
Posted by Preston Guyton on Friday, October 21, 2016 at 12:00 PM
By Preston Guyton / October 21, 2016
Comment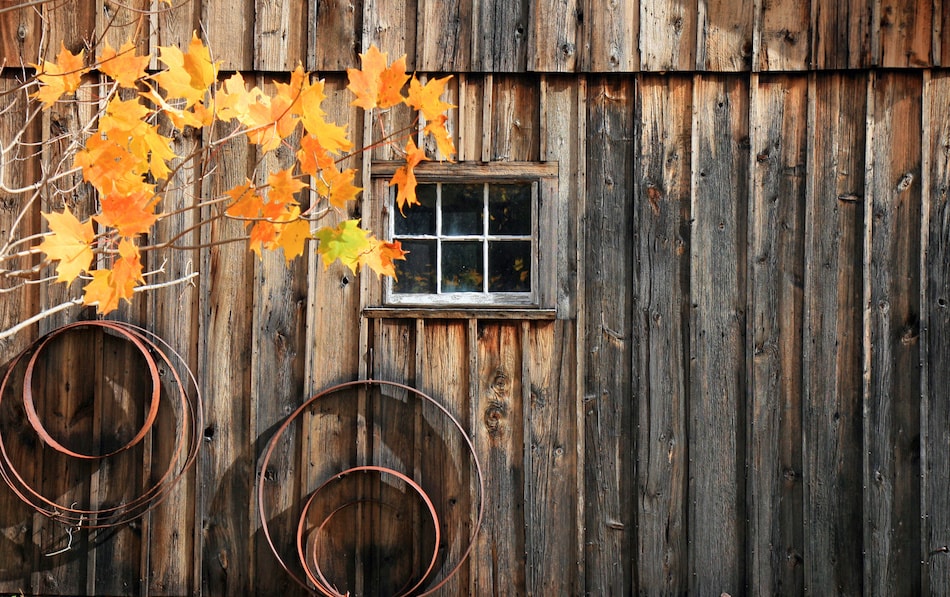 W
ith most home sales transactions consisting of a home on a lot or small acreage with only an attached or detached garage, selling a home with barns, sheds or outbuildings can be a somewhat unique selling proposition.
In fact, many buyers may fail to realize the value of these structures. If you own a property that includes barns, sheds, shop buildings or other valuable structures, the following tips will help you bring buyers' attention to them and increase their willingness to include these value-added improvements in their total when making an offer on your home.
It is a good idea to ask your real estate agent how to proceed before making any decisions - with their knowledge of your area, they will know what actions can help you get the most value out of your home.
Invest in an Pre-Market Appraisal
To help you determine the actual value that the outbuildings lend to your property, consider investing in a real estate appraisal performed by a reputable, experienced appraiser in your area. Discuss your concerns about the value with the appraiser and ask that only comparable properties that with similar structures are used to help determine the value.
While this type of appraisal can sometimes cost several hundred dollars to complete, it can be helpful in both pricing considerations as well as documenting the value later, should an appraisal performed by a future buyer fail to assign proper value to your barns, outbuildings and sheds.
In-Depth Comparative Market Analysis
Another way to help determine market value of your home plus the additional structures is to have your listing agent do a comparative market analysis as part of the pricing phase. If the outbuildings you have are truly unique to your area, your listing agent may have to consider similar properties in nearby towns or those with more acreage to find those that have the most potential to be comparable to yours.
An example of when this might be necessary is if your home was once part of a larger property such as a farm. If most of the land was sold off before you purchased it, your property may still have the type of structures commonly found on farms, such as barns, livestock sheds or machine sheds. To find truly comparable properties, your agent may have to choose some that have more land than yours and then calculate the value of this additional land and deduct its value. It will then be possible to use these comparable properties to help arrive at a reasonable value for your smaller property with similar outbuildings.
Consider Improving the Structures to Improve Value
Another way to ensure that buyers see adequate value in the barns, sheds, outbuildings and other structures on your property is to ensure that they are well-maintained and attractive in appearance in all marketing materials and during showings. Some ways to do this include:
making sure that any junk and discarded items are removed
ensuring that exterior walls and roofs are repaired and repainted or sealed, if needed
keeping surrounding grounds mowed and trimmed
making sure that interiors are accessible and well-lit
Other ways to consider adding value to some types of outbuildings may include more expensive improvements, such as replacing a gravel or dirt floor with concrete, finishing the interior to create guest housing, office space, or space suitable for operating a home business. Before making this kind of investment to improve the outbuildings you currently have on your property, discuss the matter carefully with your real estate agent to determine if doing so is likely to increase your overall profits after the cost of the improvement is deducted.
Focus on Prospective Buyers Most Likely to See the Possibilities
Properties that have outbuildings are of particular interest to buyers who have specific plans or interests that require the type of space that your property offers, so it make sense to market specifically to these buyers. Examples of this type of marketing include:
advertising in homesteading forums or gardening magazines to attract buyers who want to garden or keep small livestock like chickens
advertising in racing or hobby car-building magazines to attract buyers who want space to rebuild cars or open a mechanic's shop
advertising in equine magazines to attract buyers who own horses or want to start a business boarding horses for others
If the property is located inside a residential area, remember to check with your local planning and zoning office to determine what types of potential businesses could operate from your property and include that information in your marketing efforts to help pique the interest of prospective buyers.
Overall, outbuildings have the potential to provide great value to your property and should not be overlooked. It certainly takes a little more work than your average home sale, but if you see the opportunity to attract a specific type of buyer who will be willing to pay top dollar for your home, you should ask your real estate agent what actions will make the most sense for your specific situation and area.
#hw