How to Budget for Closing Costs
Posted by Rainbow Russell on Tuesday, February 27, 2018 at 7:31 AM
By Rainbow Russell / February 27, 2018
Comment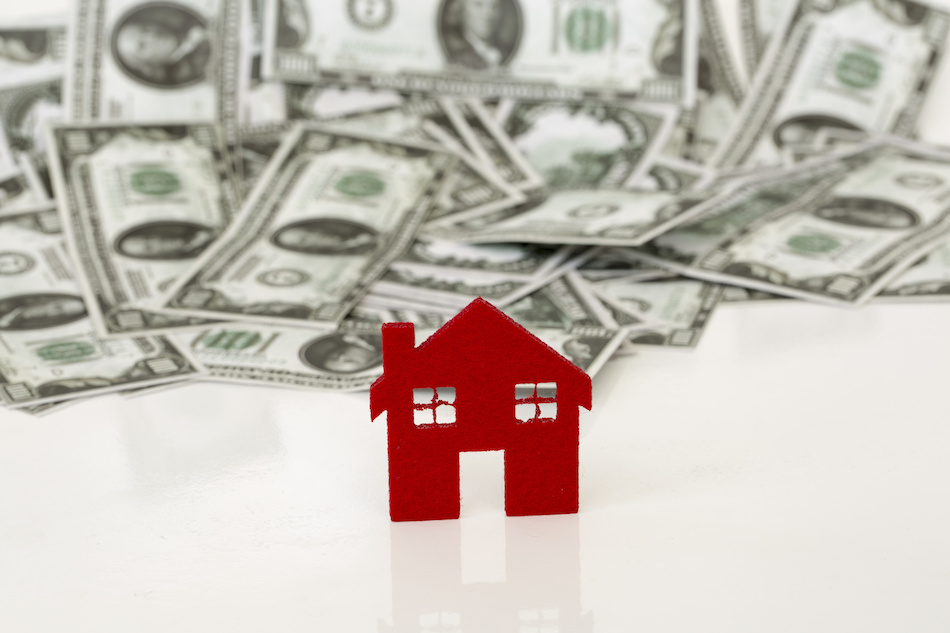 Home buyers and sellers will hear the term closing costs bandied about constantly. They may not know exactly what they are and what they cover, but they know there's a bit of a power struggle going on with who's going to pay for them. It's a general rule that they're covered by the buyer, but the seller may choose to pay for them in an effort to sweeten the deal. But before accepting or negotiating an offer, it helps to know exactly what closing costs are first.
Services Rendered
Closing costs are paid to the lender and affiliated professionals for any and all work that must be completed before the loan is officially processed and closed. Buyers are required to receive paperwork that states both the estimate of the loan and disclosure of all fees. When it comes to the lump sum of money a buyer pays, it typically amounts to between 2 and 5% of the total purchase price of the home. While a 3% range may not sound like a lot, it could be thousands of dollars worth of additional costs on top of what a home buyer is already paying.
How Costs Are Totaled
Closing costs vary based on the work done to the home as well as the circumstances behind the home loan. Part of budgeting for closing costs is picking a loan that will subvert at least some of the additional fees. Closing costs vary based on whether or not buyers choose an adjustable-rate or a fixed mortgage, so research is pivotal when it comes to picking a lender for your Market Common home.
They also vary based on the time length of the loan and whether or not the loan is secured. If a lender offers rates that are extremely low, it's often because they're planning to make up the difference with lender fees at the close of the loan, so home buyers need to pay attention.
What They Cover
There are a number of things that need to be completed before a buyer goes through with their home purchase. An appraiser will have to determine the fair market value of the home, credit reports need to be run, and titles need to be drawn up. A title company will delve into a buyer's financial past as well as determine the validity and liquidity of their assets (e.g, past home liens, etc).
A survey company will need to establish exactly where the boundaries are for the property, and an inspector will need to verify the safety of the structure. Homeowners will also pay for title insurance for both themselves and for the lender.
Optional Costs
There are standard costs when it comes to closing fees, and then there are those that are specific to either the location or the lender. For example, some lenders will charge a courier fee to ensure that documents get to the buyer as quickly as possible. The faster the documents are settled, the less total interest a person will pay in interest fees. Buyers may also have to pay for the entire first year of homeowner's insurance at the close of the sale.
This way, the lender can be assured that the home will be covered in the case of an emergency. Finally, some states will charge attorney fees for both buyers and lenders. The attorney will prepare and look over the closing documents to ensure all details are correct.
What Buyers Can Do
While this all may sound cut and dry, home buyers will have some element of control in terms of how much they pay for each fee. Just like with home buying, it all comes down to how well the buyer can negotiate. Looking over every fee and asking questions about how lenders arrived at the cost is a good way to start. Some lenders will cover both the credit report and the loan application, which could be a savings of up to 1% or more.
If the market is boasting exceptionally low-interest rates, then buyers may want to request a discount in closing costs as opposed to standard discount points on the rate of their mortgage. Buyers can also ask to skip the appraisal if the home was recently appraised. Finally, buyers can even ask to roll the closing costs into their mortgage payments.
Closing costs are a necessary part of the home buying process, but there's nothing straightforward about them. To get the best deal, buyers have to be ready to do the legwork so they can find a lender and a financial structure that works for them.