How to Give Any House a Beach Cottage Makeover
Posted by Karina Mingazova on Wednesday, April 14, 2021 at 1:17 PM
By Karina Mingazova / April 14, 2021
Comment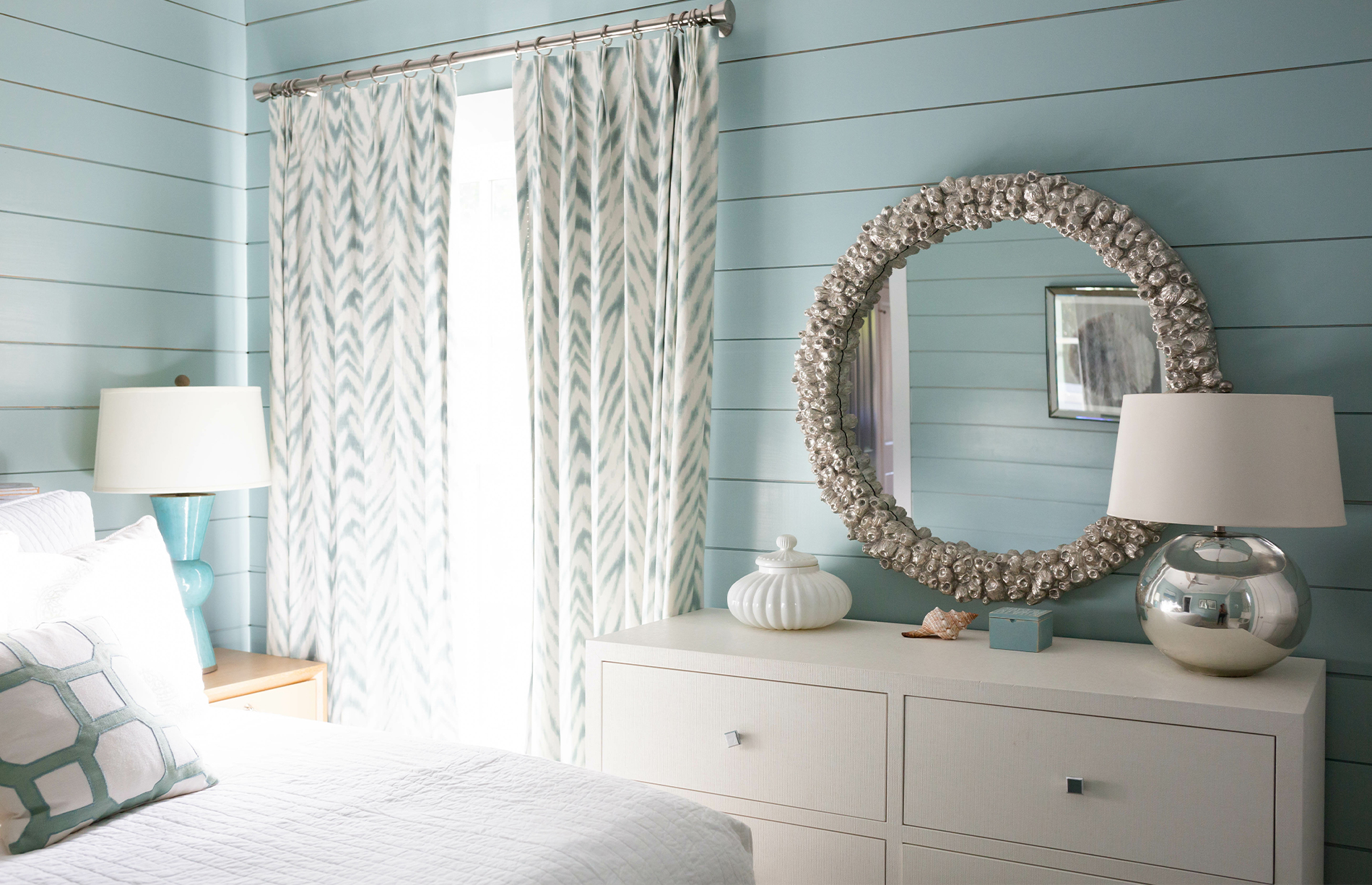 Summer is the perfect time to give your house a makeover. You have more hours of daylight to use for a little DIY work, and you can get the job done on a long weekend. Best of all, you don't have to do a full gut job or major renovation to breathe some new life into your house. Instead, think about switching out some accessories and making smaller changes that will still have a big impact.
To celebrate the season, try making your house feel like the vacation place of your dreams, and you'll enjoy the relaxing feel of a beach cottage without ever leaving home. You can add some breezy beach decor to enjoy all year long by choosing a seaside color scheme, lightweight soft goods, and some special summery accents.
Here's how to inject some beach cottage style into your house this summer:
1. Consider Your Color Palette
Bring the colors of the coast into your house by painting your walls a sandy tan or cool aquamarine with whitewashed trim. You can also keep things crisp by painting the walls white and using sea glass shades of green, blue, and turquoise in your accessories (think throw pillows, lamps, and picture frames for starters). If you're really up for a bold change, consider refinishing hardwood floors to with a pickled finish or gray paint to emulate the look of weathered boards. These looks are completely on-trend and will transform any room of your house.
2. Install Ceiling Fans
You can literally add a breath of fresh air to your house by installing ceiling fans. These are a vacation cottage staple in places where the night breezes bring hints of the ocean, but you can feel more comfortable and use less energy by dialing back the A/C and using a ceiling fan to keep cool instead. To stay in keeping with your beachy interior design, choose blades in pale wood tones or woven bamboo to add layer of texture.
3. Add Texture With Natural Fibers
You don't have to replace all of your furniture, but if you're in need of some extra seating or want to add a fun accent piece, seek out chairs made of wicker or rattan. These natural materials are often used in outdoor furniture but work just as well indoors to add to your vacationland vibe. You can also roll up your traditional area rug and replace it with one made of jute or sisal. The natural tan color and light feel is perfect for summer, and you can always switch back to your heavier, soft-on-the-feet rug for the winter months if you like.
4. Redress Your Windows
If you have heavy drapes blocking the sunlight from entering your home, it's time to let the sun shine in. Replace opaque curtains with inexpensive white sheers that will flutter in the breeze — these are cheap enough that you can do your whole house for a unified look with minimal investment, and you can always pack them away to go back to your traditional look for winter if you like. If sheer panels aren't quite enough to keep out the afternoon sun, consider adding roller shades or Roman blinds made of matchstick bamboo — it's another great way to add texture and an island-friendly appeal without breaking the bank.
5. Accessorize With Coastal Accents
No beach home makeover is complete with our a few finishing touches. While you don't want to go overboard with nautical items if you reside in the Midwest, a few clever choices will look at home no matter where you live. Here are few favorite ideas to choose from:
Driftwood as Wall Art: If you have a fabulously weathered bit of driftwood, mount it on the wall as a chic bit of modern art. One big piece or a collection of smaller bits will look great.
Sea Glass Lamps: Gorgeous shards of sea glass in shade of blue and green are classic beach item, and you can display your collection by filling a hollow glass table lamp with your colorful treasures. This idea also works for a collection of shells or pebbles.
Rustic Candlelight: Add a romantic flair to your dining table or living room with some basic candles protected by glass hurricane covers. For an even more casual look, make your own by placing a candle in a Mason jar and pouring in a bit of craft sand to hold it in place. These look best in groups of at least three.
No matter where you live, these decorating tips will have you feeling like every day is a vacation!
Need help with your beach home makeover? Our fully integrated team at CRG Companies can help you buy, build or remodel your home into your very own coastal abode. Start your online search today!