How to Sell a Home: A Guide for First Time Home Sellers
Posted by Rainbow Russell on Thursday, August 1, 2019 at 7:30 AM
By Rainbow Russell / August 1, 2019
Comment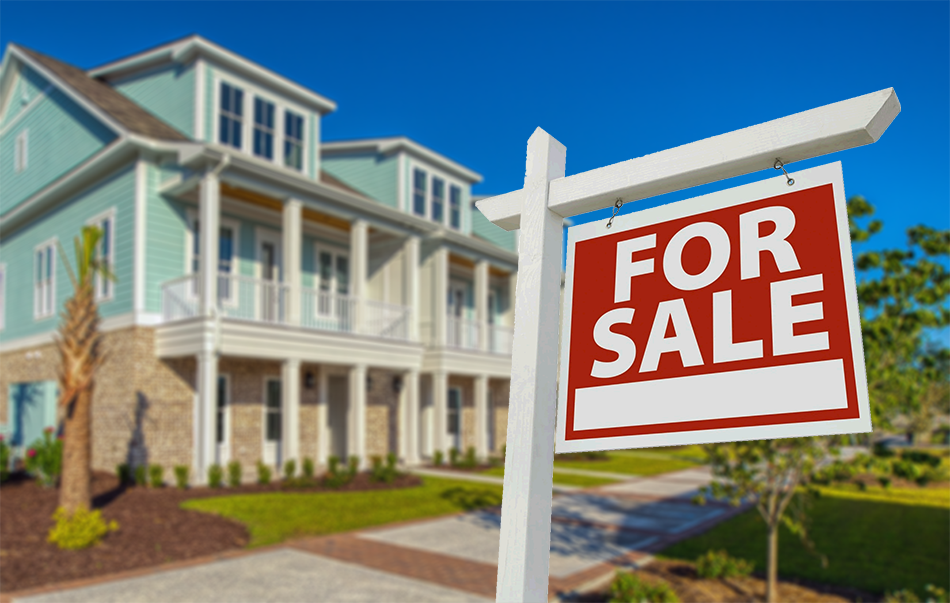 When going to sell your home, there are a multitude of steps that can boggle and overwhelm even the most adept mind. What if you have no idea how to start selling your home? Is staging important? What does a real estate agent do? This home sellers' guide gives you the basic details needed to sell your Myrtle Beach home quickly with preparations to ensure you get the best bang for your buck and the best return on your investment.
Do I Need a Real Estate Agent?
Although there are few instances in life when people really must have a professional to handle a certain situation, sometimes hiring a professional to guide and advise you is worth more than the money paid. When selling your home, hiring a real estate agent is one of them. Without an agent, you as a seller are alone to negotiate with the buyer, who probably has an agent to help them secure the best deal. In selling a home, hiring a is one of them. Without an agent, you as a seller are alone to negotiate with the buyer, who probably has an agent to help them secure the best deal.
Our real estate agents at CRG are here to help you get your Myrtle Beach home ready for sale, make sure that buyers find your home, negotiate a good offer on your behalf and confirm that your home sale is following all relevant laws and guidelines. On top of all of that CRG real estate agents are there to provide guidance and advice to you throughout the home selling process.
What Is Home Staging?
One of the things your real estate agent can help you with is the presentation of your home to prospective buyers as well as coordinating open houses. The process of getting your home in its best condition, with colors and designs that are most appealing to buyers, is called "home staging." As a seller, you do not have to spend a boatload of money or take out all of your furniture in order to stage a home. All you really have to do is understand the purpose of staging and do at least the basics. When your home is properly staged, buyers get to see all the benefits of each room without getting lost in personal belongings. It allows them to imagine what life might be like if they bought your home.
Which Documents Do I Need?
The thing that sellers may hear the most about when selling a home is the paperwork. Yes, when selling your home you will sign quite a lot of documents before, during, and at the conclusion of the sale. There can be so much happening all at once sellers are often left asking questions like, "What documents do I keep after selling a home? " Our real estate agents can help you with all of this to ensure you as the seller are fully involved and informed on the process from start to finish.The first step our agent needs is for you as the seller to fill out and agree to some forms related to the sale of your home and information that will be presented to your potential buyers.
These documents may include:
Listing agreement
Sales contract (after accepting a buyer's purchase offer)
Affidavit to confirm that the seller has no liens on the property except the mortgage
Buyer's contingency clauses
Your real estate agent may ask you as the seller to look at specific plans to sell your home and get approval before putting your home on the market.
How Do I Show My Home?
Although sellers have a lot of flexibility in determining how to show a home, there are a number of etiquette rules. A professional sellers real estate agent will guide you through this process, so clear communitcation is key. Here are some best practices you should follow to encourage possible buyers and a speedy sale of your home on the Grand Strand.
SCHEDULING: Communicate with your selling agent on which times of day and what days during the week works best. Do your best to be as accommodating as possible.
SHOWING: Leave during the showing and allow the buyer plenty of time to go through the home and inspect each room.
LISTING: Get the home in sale-ready condition before listing, and make sure that each room comes back to that condition before every showing and especially the open house.
FEEL AT HOME: A little effort on your part as the seller will make potential buyers feel more at home, which is precisely what you want.
OPEN HOUSES: Most sellers wonder, "Do open houses sell homes?" And the short answer is, in a well staged home, absolutely!
Selling your home can be a bit overwhelming especially if you have never done it before.
Here To Help
By enlisting a CRG real estate expert to help, and by following this advice, you will know what to expect when selling your Myrtle Beach home and help simplify the home selling process. Contact our real estate professionals today to start the home selling process.