How to Sell Your Home as a Short Sale
Posted by Rainbow Russell on Tuesday, August 14, 2018 at 11:33 AM
By Rainbow Russell / August 14, 2018
Comment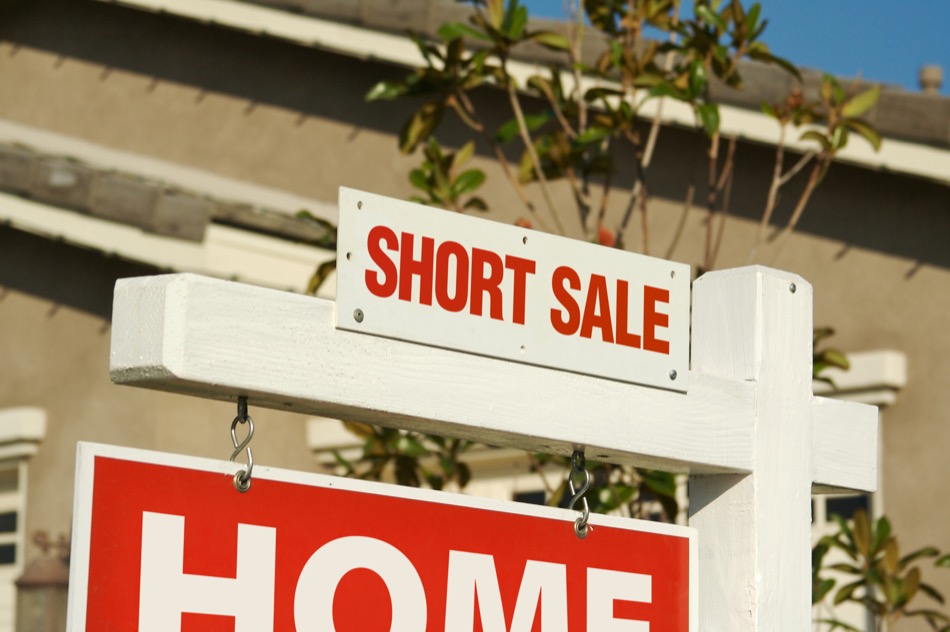 There are times when things happen in a homeowners life where they may have to sell their homes unexpectedly. An unexpected home sale may also show that home may be worth less than what is owed on the mortgage. This is also called being "underwater". In these cases, the homeowner has several options. One option is to wait for a foreclosure. Another option could be a short sale.
A short sale is one option for those who do not want to go through the foreclosure process, with possibly fewer negative consequences. In some instances, those who sell their home as a short sale may be able to soon buy another home sooner than they would if they had a foreclosure. The short sale process is different than the general home selling process, as the lender has much more influence throughout the process.
For informational purposes only. Always consult with a licensed mortgage professional before proceeding with any real estate transaction.
What Is a Short Sale?
Circumstances can change. With a divorce, job loss or medical bills looming, not all homeowners can afford to continue making payments on a home and may need to sell. And in some cases, selling a residential property where the market value is lower than the outstanding mortgage could result in a short sale.
Homeowners who are faced with homes worth less than their mortgage balances and find themselves in a situation where they cannot make mortgage payments have a few options available. They may refinance their mortgage, go the route of a short sale or have the home repossessed through the foreclosure process. A short sale could be a good option when a seller wants to steer clear of some of the negative credit ramifications of a foreclosure and rid themselves of monthly mortgage payments.
How to Prepare for a Short Sale
Be aware that short sales can be an involved and lengthy process. To begin the process, a homeowner would approach their lender and have them sign documents allowing for the execution of a short sale. The mortgage lender will then deliver a financial package for the home seller to complete. At this point, the seller is responsible for completing and then submitting the completed financial package to the lender, including a letter detailing the seller's hardship.
In addition to the completed financial package, the lender may also request other documents that are common in a general home sale. Often included in the documents necessary for a short sale is the letter of authorization. This allows lenders to disclose information with a borrower's authorization which includes information such as:
The loan reference number;
The borrower's name;
The loan reference number;
The contact information of the agent;
The effective time period and the date.
The hardship letter in the financial packet is used to detail the reason(s) the home owner is no longer or willing to make the mortgage payments. Homeowners seeking a short sale should be honest and stick to the facts, while explaining how it is no longer possible to continue making mortgage payments on a home.
Once the short sale process is approved by the lender, a buyer works first with the homeowner and then goes to the lending institution for approval of the purchase. Short sale offers always require lender approval.
The lender reviews a short sale offer and may decide to approve or deny it. This review may occur over a few weeks to a couple of months. With a short sale, a mortgage lender needs to approve the terms and the property will be purchased "as-is." It can take a year or more to sell a home as a short sale.
What Are the Challenges of a Short Sale?
Selling a home as a short sale can often be more difficult than a typical real-estate transaction. As it requires lender approval not only to initiate the process, but to approve an offer, it may take more time than expected to sell the property. Some buyers may choose to include a deadline in their offer, but this may not make much of a difference to a lender and the speed taken to review the offer.
There are times when lenders may not agree to a short sale. In cases when they may recoup more money by having the home go into foreclosure, they may deny sellers the approval needed to begin the short sale process.
Short sales can be difficult for agents, as well as sellers. It is useful to work with an agent familiar with the short sale process. Look for agents with Short Sales and Foreclosure (SFR) certification, as they have received specialized training on the process. Working with an experienced agent may help facilitate a short sale transaction.
How A Short Sale May Benefit Sellers
Homeowners selling a home as a short sale may avoid some of the negative credit penalties that are associated with foreclosure and be proactive in preventing a foreclosure. This can potentially help them when looking to buy another home in the future.
However, there are differences when it comes to short sales that can impact both sellers and buyers, with sellers having less control over the process than in a traditional real estate transaction. Buyers new to the short sale process may also need to be informed about certain short sale expectations. Speak with a trusted Murrells Inlet SC real estate agent specializing in short sales to learn more about the process and how to avoid potential issues when selling a home.
For informational purposes only. Always consult with a licensed mortgage professional before proceeding with any real estate transaction.