How to Win a Bidding War When Buying a Home
Posted by Rainbow Russell on Tuesday, July 3, 2018 at 8:09 AM
By Rainbow Russell / July 3, 2018
Comment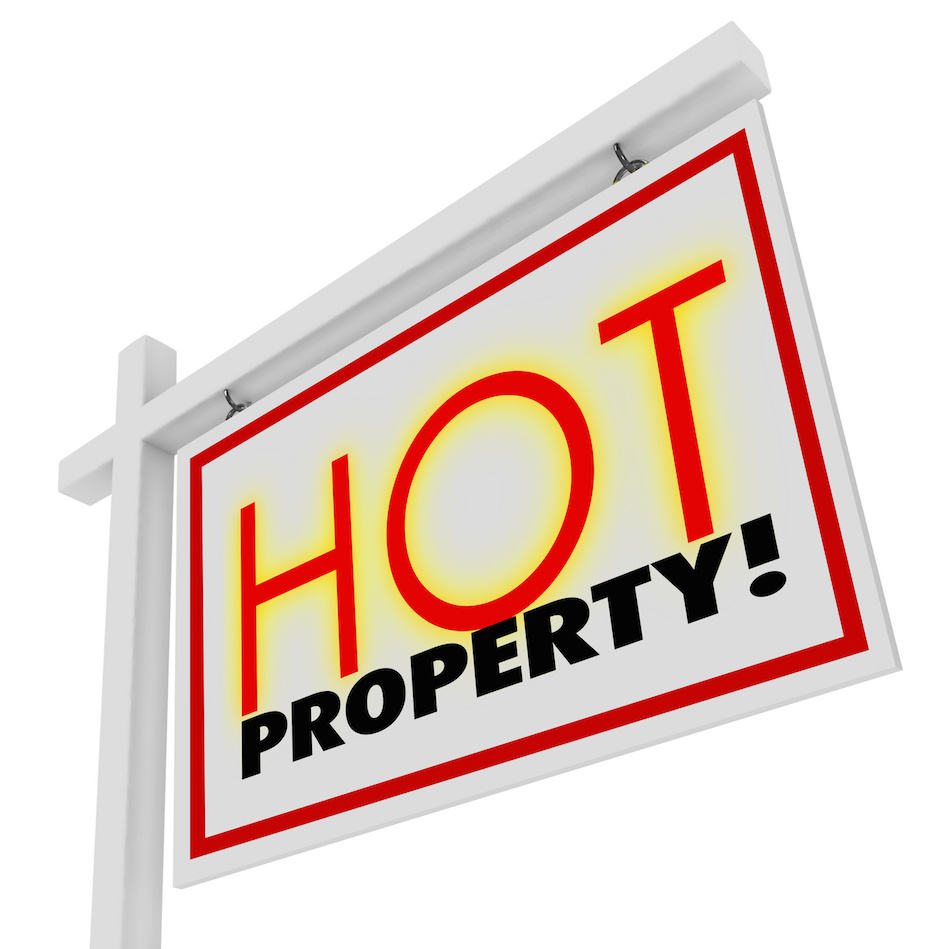 Some home buyers are finding themselves facing stiff competition when it comes to finding and closing on a home in areas with few properties available. Hot real estate areas such as those in Seattle or some cities in California, can see homes have multiple offers the day the home goes on the market. In many cases, the home actually goes for over the asking price.
Even in cities like Phoenix and Dallas, homes in certain areas and in certain price ranges, may quickly receive several offers once put on the market. In worse cases, a prospective buyer may find that a seller may have as many as 10 buyer offers on the table when they initially list a home. How can potential buyers hope to compete with other buyers in a multiple offer situation?
For informational purposes only. Always consult with a licensed mortgage professional before proceeding with any real estate transaction.
Perform Research
Home buyers need to know the community where they will be searching and what they desire in a new home. Get an overview of current property values with beginning asking prices and whether homes generally sell at above or below asking prices. Begin your research at least six months or more in advance. Home buyers may need to be able to make quick and informed decisions when a property comes to the market, as it may quickly disappear.
If the home meets all your new home criteria, plan to be there on the first day the home hits the market - possibly to make an offer and have time to negotiate. A real estate agent will assist you by speaking with the listing agent to learn more about the interests of the sellers. Being able to meet a sellers needs, such as a post-settlement rent-back or a quick settlement, can be worked into an offer, making it more likely for that offer to be chosen over others.
Be Mortgage Prequalified
Take steps to prepare yourself financially and be approved for a home mortgage loan prior to searching for a home. Preparing financially ahead of actually looking for a new home can include amassing a larger down payment, increasing one's credit score and/or paying down debt. Keep a file folder of recent pay stubs and bank statements as part of the documents that a lender may request to make the mortgage loan approval process as expedient as possible.
Becoming pre-approved for a home mortgage loan can be helpful for home buyers, as it shows sellers that they are serious and are prepared to buy their home. In a sellers market with the potential for multiple offers, buyers need to be able to move fast. They should have already selected a mortgage lender, completed all lender requirements and received a mortgage pre-approval before making an offer on any home.
In some cases, however, a mortgage pre-approval may not be enough for home sellers. In a multiple offer situation, some sellers may prefer a buyer with particular type of loan, such as a conventional loan, a buyer with a larger down-payment or even an all-cash buyers. In a sellers market with the potential for bidding wars, home sellers have the advantage and can be selective in choosing and working with a particular buyer.
Work With an Experienced Agent
Work with an experienced local real estate agent familiar with multiple offer situations. Many states may allow contract escalation clauses within the buyers offer which experienced agents should be very familiar with. Escalation clauses can be helpful when time is of the essence and a potential buyer might be outbid, though most escalation clauses do have caps or limits to how high a buyer is willing or able financially to bid.
In states without escalation clauses, there are often other methods that agents may be aware of to protect and enhance the buyers offer, to keep them in the bidding war.
Be Flexible and Understanding
In a sellers market with multiple offers, its important for home buyers to be both flexible and understanding. It's important to understand that home sellers who have options will probably want to work with a buyer who will not create additional challenges, but help them reach their selling goals. For example, home sellers who want a quick close may appreciate efforts to schedule home inspections as soon as possible. In many cases, the seller may ask to stay in the home for a short period after close to search for their own new home. A sellers market may force home buyers to consider things that they may not have, if it were a buyers market.
A hot real estate market with many offers being placed on the same home, creates challenges for home buyers and their agents. Be sure and speak with a dedicated Grande Dunes real estate agent to learn more about other approaches a home buyer may take to navigate a potential bidding war and win then win the war.
For informational purposes only. Always consult with a licensed mortgage professional before proceeding with any real estate transaction.