Landscaping For A Successful Home Sale
Posted by Rainbow Russell on Tuesday, October 24, 2017 at 8:18 AM
By Rainbow Russell / October 24, 2017
Comment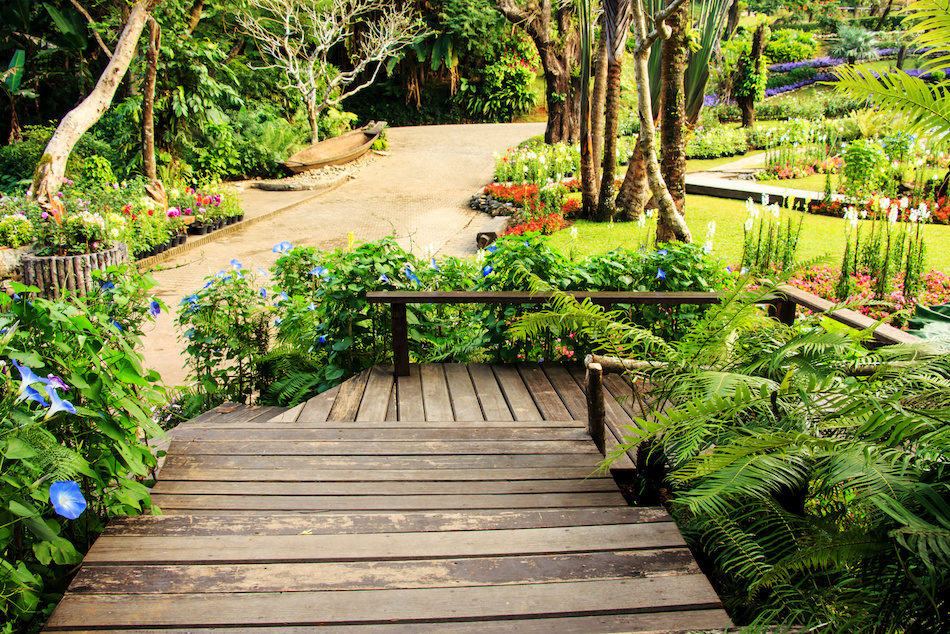 Good landscaping makes a good impression on people who see your home from the outside. Good landscaping can make your home look well-maintained and well-loved, which ultimately can make it more attractive to potential buyers. If you're thinking about selling in the next year, these landscaping tips will help you cultivate buyer-friendly landscaping, even in competitive markets like North Myrtle Beach.
Get Started Early
Good landscaping doesn't happen overnight. Growing grass and flowers, de-weeding the lawn, establishing new trees and making similar changes can all take time. If you know that you'll be selling your home sometime later this year, start working on your landscaping months in advance. This gives you time to plant, fertilize and encourage plants to establish roots as needed, so your landscaping will be more mature by the time buyers come to see the property.
Prune
Pruning encourages new, leafy growth and can help make old bushes look new and vital once again. Pruning also helps control plants and trees that might block light into the home, which can help make the inside of the home look lighter and more cheerful. When pruning shrubs and plants, it's important to pick the right time of year. Many plants do best when they're pruned in early spring. Don't forget that shrubs will take time to bounce back, so you should avoid removing too much of the plant if you're planning to put your home on the market soon.
Plant Easy To Grow Annuals
Most annuals need little more than light and water in order to form big clusters of attractive flowers. This makes annuals easy to maintain even at stressful times like when you're trying to pack up and sell your home. When trying to decide which annuals are right for your home, look for a range of bold colors that will attract attention from home buyers.
Keep the Lawn Pristine
A beautiful lawn can be important to home buyers. Watering the grass, keeping it trim, fertilizing at the right intervals and de-weeding when necessary can help ensure your soil will grow green, lush grass. In areas where grass has not successfully grown, like in the space under a shade tree, ground cover plants can be an acceptable alternative. Most important is to ensure that the lawn does not feature bare spots, as this can distract buyers and detract from your home's curb appeal.
Mow Your Lawn Regularly
Though it may be tempting to wait until your grass is long to mow, doing so is bad for your lawn. It's important to mow regularly - usually weekly during fall and spring, biweekly during the summer, and at least monthly during the winter. Make sure that your mower blades are sharp, otherwise you risk tearing out your grass instead of making a clean cut. Also, be sure to edge around curbs and other perimeters to avoid a buildup of sod. Don't feel like mowing your yard in the Myrtle Beach humidity? Hiring a professional in the Myrtle Beach area to mow and edge will only cost you $48, according to data from LawnStarter Lawn Care.
Trim Pathways
Use a weed wacker or an edger to trim the grass around your yard's pathways and sidewalks. Keep the edges of your lawn perfectly trimmed to give your property a nicely geometric shape.
Mulch Your Garden
Mulch is important for locking in moisture and preventing weed growth in your garden beds. Spread mulch around every garden bed in your front yard to give the beds a uniform appearance. Mulch comes in a variety of colors, so be choosy about the type of mulch you select. Remember that a colorful lawn can make your home look more cheerful and inviting to buyers.
Establish A Regular Watering Schedule
A dry, dead lawn looks depressing and can send a bad signal to buyers. Keeping your lawn properly watered can help buyers form a good first impression. Set up your lawn watering system at the beginning of the growing season to ensure that your plants will have the moisture they need to thrive. If you don't have a lawn watering system, consider getting a lawn-care service that can help you water and tend to your lawn during the busy home selling process.
Contact Your Real Estate Agent
A reputable real estate agent can give you suggestions for making your lawn more attractive to buyers. To find out more, contact your real estate agent today.