Making an Outdoor Living Space? These Tips Can Help!
Posted by Rainbow Russell on Thursday, February 27, 2020 at 7:58 AM
By Rainbow Russell / February 27, 2020
Comment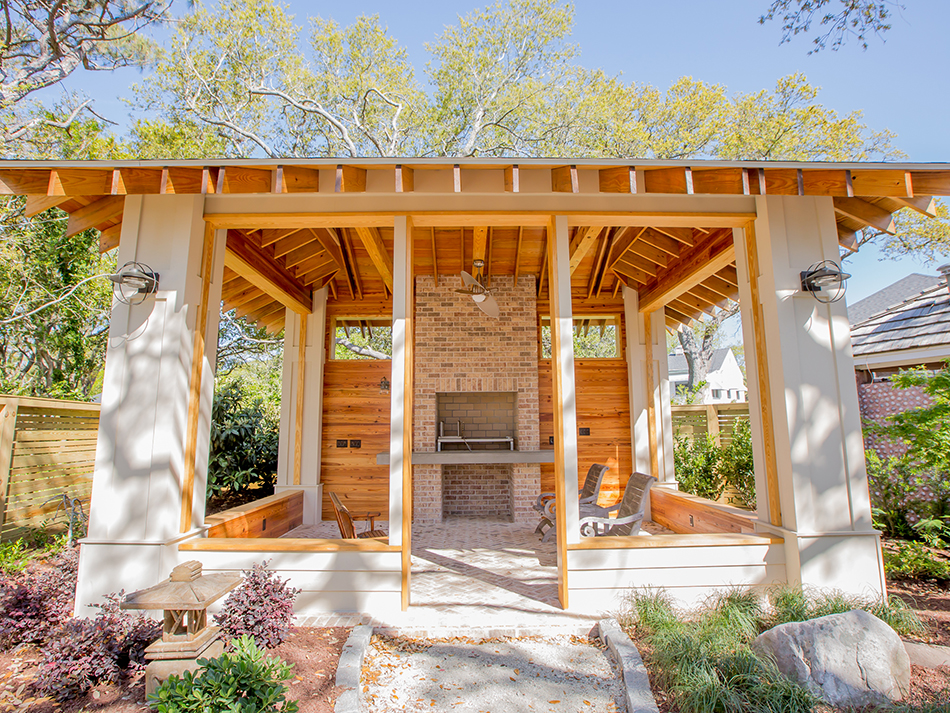 Outdoor living space is all the rage! Whether you're a homeowner just converting a small patio, or you're a home buyer working on the design for your new house, installing an outdoor living space can boost your home's value and improve your quality of life in the process. A good outdoor living space will include the comforts of home, a place to make food, privacy, and electricity. When you're working on your plans for your Litchfield by the Sea outdoor living space, these tips will help.
Make the Space Comfortable
Today's homeowners like to buy sophisticated furniture for their outdoor spaces. In fact, a lot of outdoor furniture is nearly as comfortable as indoor furniture! In addition to cushioned outdoor patio furniture, buy some extra blankets and throw pillows to keep on hand while you're lounging in comfort outside. To the side, install a water proof outdoor storage bin where you can keep your blankets and pillows safe when they're not in use. These comforts are especially useful when hosting outdoor parties in chilly weather.
Turn On The Heat
Every living space needs a heat source, and your outdoor living space is no different. If you're on a budget, a simple fire pit will do. If you have a bigger budget, an outdoor gas fireplace could be even better. Talk to a licensed contractor if you're thinking about making a major fireplace installation.
Create an Outdoor Kitchen
What living space is complete without someplace to prepare food? Whether it's a simple grill or a built-in outdoor stove, your living space will need someplace for preparing food and drink for your family members and friends. Don't forget the countertop space for cutting vegetables and other foods. Ideally, your outdoor kitchen will be covered in some way so it's protected from the elements. This makes food preparation much easier on days when there's poor weather.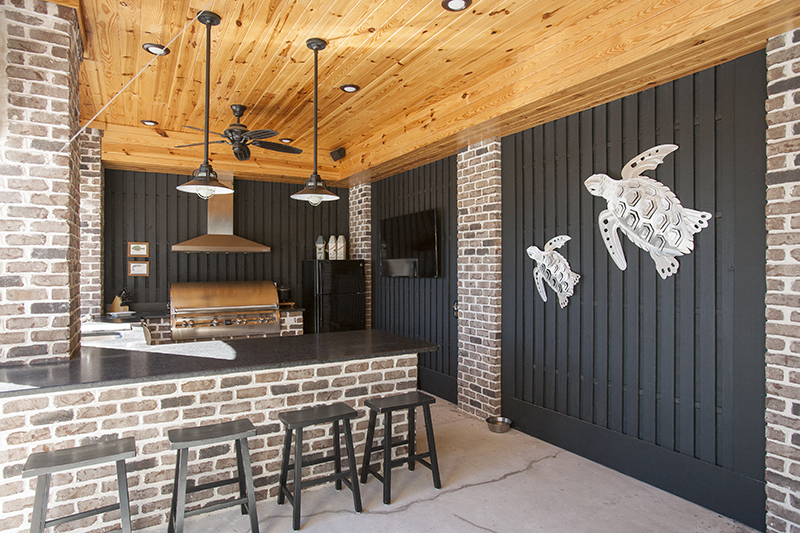 Install Power
Wine refrigerators are popular in outdoor living spaces, but you can't have a wine refrigerator without having power. Talk to a licensed electrician in your area to install a few GFCI outlets in sheltered part of your outdoor kitchen. While you're at it, give thought to other reasons that you might need power. Do you plan to install a television? Will you be using plug-in outdoor heaters? Firm up your plans before you hire someone to perform the work, as having it done incorrectly can result in unpermitted work that makes the home harder to sell.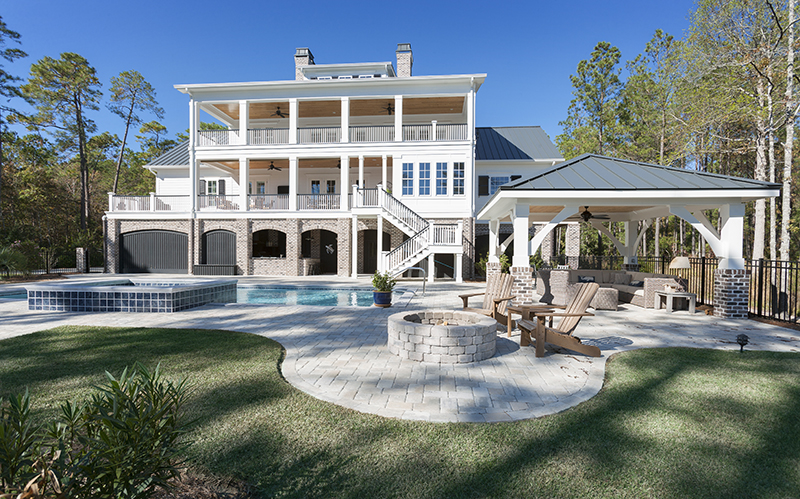 Make It Private
Privacy is important in outdoor living spaces. Privacy enables you to kick back and relax without feeling like you're on display. Fortunately, there are many ways to create privacy.
Natural barriers. Grow vining plants up a well-placed trellis to shield the area and add natural beauty.
Canvas cover. Canvas is an inexpensive way to make shade that can protect you from the sun and provide some privacy at the same time.
Furniture wall. Place chairs and the sofa with the back to the neighbors, to make your party less visible and to create a natural perimeter.
Movable screens. Movable screens are excellent for use with parties and other events, but they should not stay up all the time or they're likely to blow over.
Permanent walls. Build a permanent wall out of rustic fencing material or reclaimed wood.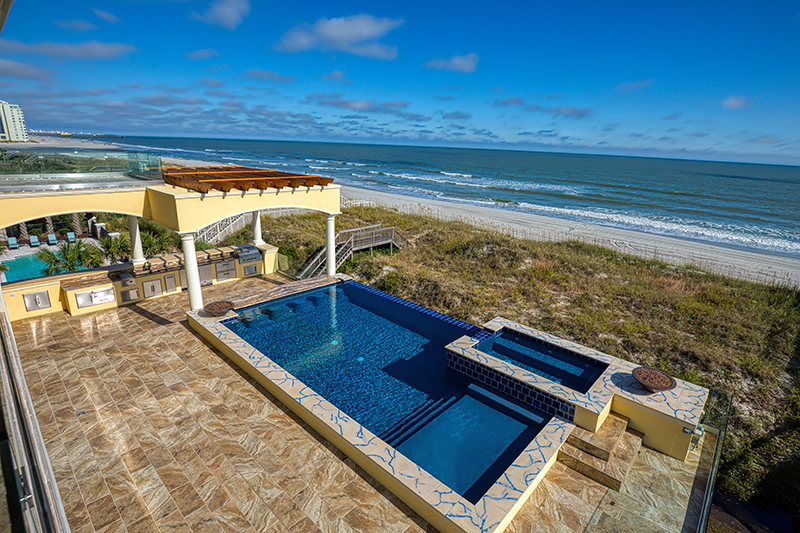 Build A Pool
Nothing beats swimming in a cool, relaxing pool as the delicious smells of the grill waft past your nose. A ackyard swimming pool ties in all of the components of a comfortable outdoor space and acts as the main focal point from which the outdoor kitchen, firepit and more branch out. Choosing a contractor that is skilled in both design and construction is key to the successful addition of a gorgeous backyard oasis.
Work With A Professional
If you'd like to create extraordinary outdoor living spaces such as these but you're not sure how, contact a reputable contractor in your area. Working with a contractor, such as CRG Companies, can help ensure that your project will go smoothly. Our fully integrated team of real estate professionals are here to help you buy, sell or build the home -and backyard- of your dreams.