Marketing Tips and Tricks for Home Sellers
Posted by Rainbow Russell on Tuesday, May 29, 2018 at 8:42 AM
By Rainbow Russell / May 29, 2018
Comment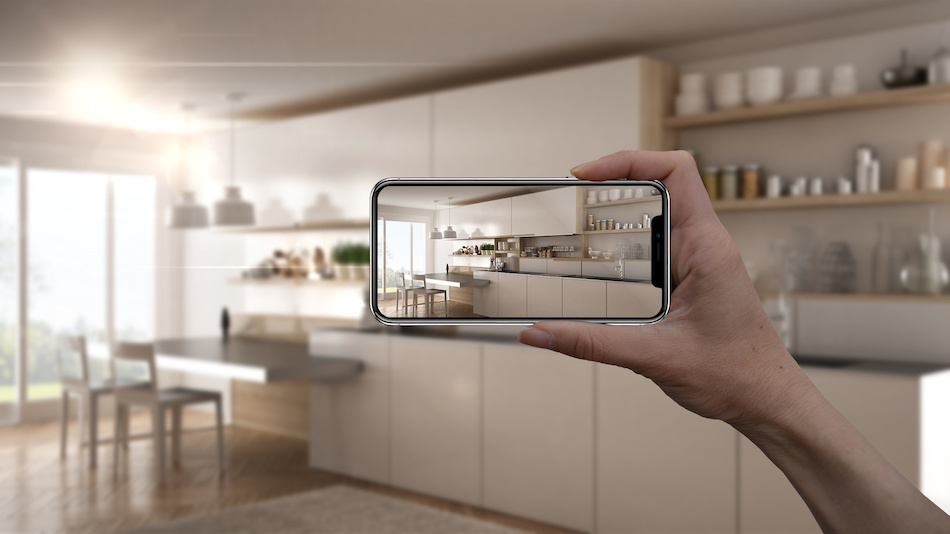 When people selling a home start to think of it as a business transaction, they may be able to recognize how important a good marketing strategy is for a home sale. Landing the right buyer involves putting up a good package, and then finding people who want it. Here are a few marketing tips that may boost a seller's sale price, or seal the deal a little sooner.
1. Bring In an Experienced Real Estate Agent
Even though millions of people will sell at least one home in their lifetimes, it really is not an activity that is easy for amateurs. Selling any product that may cost hundreds of thousands of dollars requires knowing:
what buyers want
which buyers want to buy certain kinds of houses
how best to get those buyers' attention
A real estate agent with plenty of recent experience working in the area will have detailed knowledge about all of these subjects.
2. Get a Feel for the Local Real Estate Market
Even with the professional guidance of a real estate agent, home sellers still have a lot of say in the direction of the sale. This means that sellers need to educate themselves on the nature of the market in their area and their neighborhood. The dynamic of the local market could affect the list price of the home, the way the home is staged, the details in the listing, and the speed at which the sale could be closed. Understanding these factors in advance helps sellers to go with the flow and make decisions that work best for the sale of their individual homes.
3. Discover Local Home Buyer Needs
A few simple online searches will often yield information about buyer preferences, such as four bedroom homes or hardwood flooring throughout. However, sellers should also ask their agents about local inclinations toward certain aspects of the home. Any experienced marketer knows that their product is only good if buyers see it that way. Learning more about the regional vibe for similar homes will make it easier for sellers to emphasize home features that work well with buyers who are likely to see the home.
4. Stage to Suit the Target Demographic
Knowing what buyers want and showing how the home gives it to them gives sellers an advantage that could result in a better sale price or a faster pace to closing. The process of home staging is about presenting the property as a beautiful but relatively generic slate. Homes that are most likely to suit up-and-coming professionals might accentuate the fluidity of the space, how it smooths the transition from work to home and back again. Properties perfect for growing families could stage some child-friendly rooms, so that parents can see how their kids would occupy it.
5. Identify a Competitive Price
Experts tend to apply a sort of Goldilocks principle to list prices: not too low or too high, but just right. People visit an average of 10 homes before buying, but they may read dozens or even hundreds of listings online first. With a lot of other prices to compare, sellers need to confirm that their list price rings true. Prices that are too low could make buyers suspicious about damage. A cost too high may ensure that many buyers never even see the listing. An appropriate price strikes a fair balance between seller expectations and the buying power of the local market.
6. Make an Attractive Package
Since so many buyers arrive at a listing by doing an online search, it is on the seller to make that listing as enticing and attractive as possible. When tens of thousands of dollars in profit are on the line, it is wise to invest a little into the home's online presence. Sellers can look at what others have done in the area and ask their agents what they can do to stand out. Professional photography could depict the interior and property in its best light, from all the right angles. Comprehensive information allows buyers the ability to learn all the relevant details from the beginning.
7. Take Advantage of Modern and Traditional Marketing Channels
Although the average buyer finds their home through an online search or their real estate agent, there is benefit to taking a multifaceted approach. Sellers should use whatever means they have available, including:
Online listings
Social media posts
Posted signs and flyers on the property
Friends and family
Posting information about the listing in advance may help to drum up some attention in a hot market.
Marketing a home for sale concerns more than just the actual Carolina Forest listing. With these steps, sellers can ensure that they have a product that buyers are interested and eager to find.