Preparing a home for sale can be an expensive process if you're not working with a professional. The cost for repairs, renovations, carpet cleaning, painting and more can really mount up long before the sign is in place and the home is actually ready for the market. Since most sellers consider preparations like these necessary, they are usually willing to bite the bullet and absorb these costs, knowing they will help to sell their home.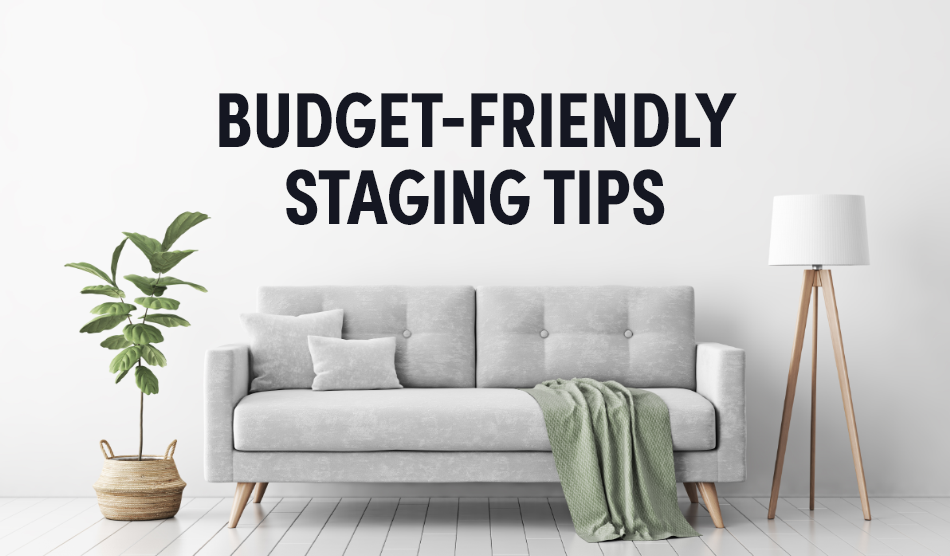 One area sellers often overlook is the staging of their home. Professional staging services can really help prepare a home to be listed, however many sellers find themselves shying away from the expense, especially when repair bills and other expenses have already made a sizable dent in the budget. Luckily, there are several ways you can stage your home easily without spending a great deal.
Stage Your Home For A Quick Sale
Real estate professionals place real value on the staging process. In fact, according to the National Association of Realtors®, 53% of sellers' agents say that staging a home decreases the amount of time it sits on the market. Additionally, 44% of buyer's agents say that staging a home increases the dollar value offered and 83% feel it helps buyers 'visualize' a home they are viewing as their future home.

Some of the most common rooms to stage are:
Living Room (93%)
Kitchen (84%)...