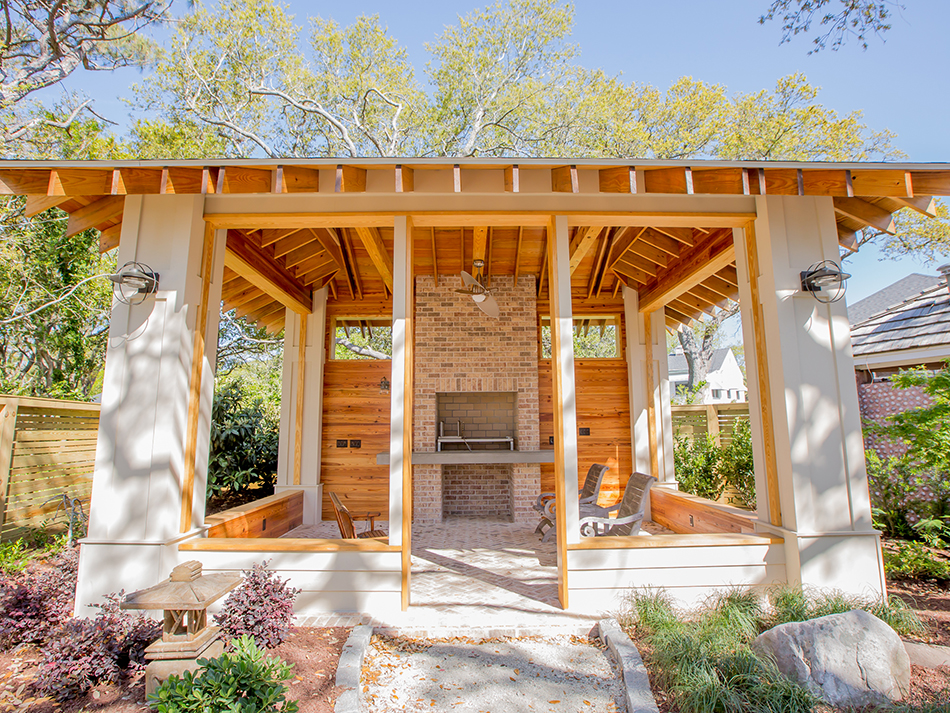 Outdoor living space is all the rage! Whether you're a homeowner just converting a small patio, or you're a home buyer working on the design for your new house, installing an outdoor living space can boost your home's value and improve your quality of life in the process. A good outdoor living space will include the comforts of home, a place to make food, privacy, and electricity. When you're working on your plans for your Litchfield by the Sea outdoor living space, these tips will help.
Make the Space Comfortable
Today's homeowners like to buy sophisticated furniture for their outdoor spaces. In fact, a lot of outdoor furniture is nearly as comfortable as indoor furniture! In addition to cushioned outdoor patio furniture, buy some extra blankets and throw pillows to keep on hand while you're lounging in comfort outside. To the side, install a water proof outdoor storage bin where you can keep your blankets and pillows safe when they're not in use. These comforts are especially useful when hosting outdoor parties in chilly weather.
Turn On The Heat
Every living space needs a heat source, and your outdoor living space is no different. If you're on a budget, a simple fire pit will do. If you have a bigger budget, an outdoor gas fireplace could be even better. Talk to a licensed contractor if you're thinking about making a major fireplace installation.
...