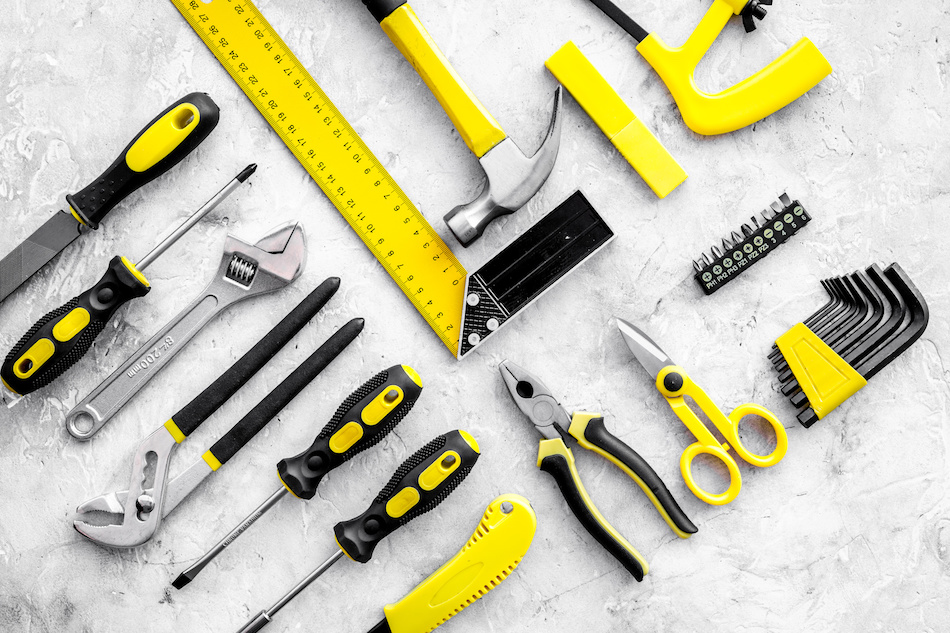 Homeowners need tools. Having the right tools on hand can make it easier to complete DIY projects and can make home maintenance easier as well. Knowing what tools to keep on hand can make homeownership simpler and more rewarding.
Hammer and Nails
A hammer and nails are the two most basic types of tools that must be kept in the house. A hammer and nails can make it possible to hang pictures and decorations, build small structures and make home repairs. Many homeowners find it helpful to keep a variety of hammers on hand.
For small jobs around the house, a small ballpeen hammer kept in a drawer is convenient. For hammering a nail into a stud, a 16 or 20 ounce hammer is necessary. In addition to a ballpeen hammer, many homeowners need a claw hammer for removing nails.
Screwdriver and Screws
Homeowners need two types of screw drivers on hand for tasks like installing shelves, hanging blinds and assembling furniture. A Philips screwdriver is a type of screwdriver with a plus-symbol-shaped end. A flat-head screwdriver has an end shaped like a minus symbol. Both are necessary for completing standard tasks. Homeowners also benefit from keeping a variety of screws and anchors on hand for projects as they pop up.
Wrench, Allen Wrench and Plumber's Wrench
There's a big difference between a standard wrench,...