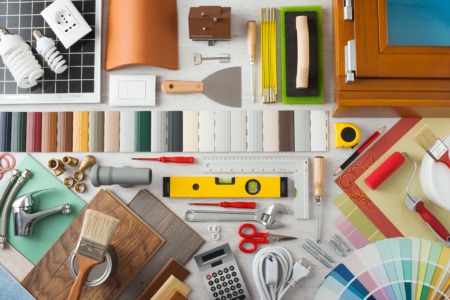 Purchasing a home is a big investment, and making changes and improvements can often increase your home's value over time. Some upgrades are more common than others and are often considered surefire ways to add value to your Myrtle Beach investment.
When planning your home remodel, it's important to remember that certain improvement projects will add more value than others. However, certain upgrades actually cost more to install than the money they are worth at the final sale of your home. Projects like kitchen and bathroom upgrades or the addition of another room or bathroom are the best ways to increase the value of your Myrtle Beach home, however there might be other projects to consider as well.
THE POPULAR PROJECTS
What improvements add the most value? More often than not, homeowners will point to the kitchen or bathroom first when they decide it's time to stage or add value to their home. This type of upgrade not only reaps rewards down the line when the home sells, but you also get to enjoy the fruits of your labor while still living there.
Depending on the size of your kitchen, the average renovation project in Myrtle Beach can run around $12,000 or more. While this might sound like a large chunk of change, keep in mind that homeowners sometimes see a full return on their investment. In some cases, especially now during a competitive market, and depending on the type of upgrades installed, you could potentially see a return that exceeds...