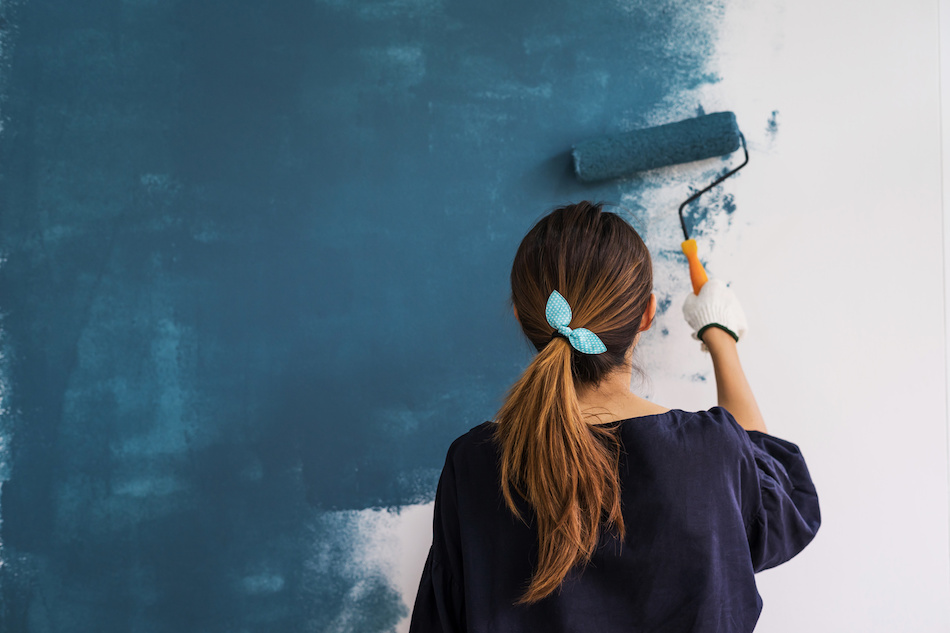 Painting walls can be a lot of fun that can help personalize any room in a home. Homeowners can choose to hire professional painters, or they can save a lot of money by doing the work themselves. But how does someone paint a room when they've never had experience with doing so before? Here is a guide to painting rooms for new and veteran homeowners alike who want to learn the ins and outs of customizing their home (whether it's for themselves or to stage their home to sell).
Clear Out Furniture and Do Prep Work
Painting isn't just as simple as dipping a brush in a can of paint and going to town. First, homeowners need to make sure that they protect what's in the room, and that means doing some prep work. The first thing homeowners should do is move all furniture out of the room in order to protect it from accidental spills, or in the case of larger furniture, move it toward the middle of the room so it isn't close to the walls. Other things to do include laying out a tarp to protect the floors and removing vent covers and light switch plates.
Prep the Walls For Paint
It still isn't time to paint quite yet. First, the homeowner needs to clean the walls because dirty, dusty walls can prevent the fresh paint from sticking well. Cleaning can be done with a moistened...