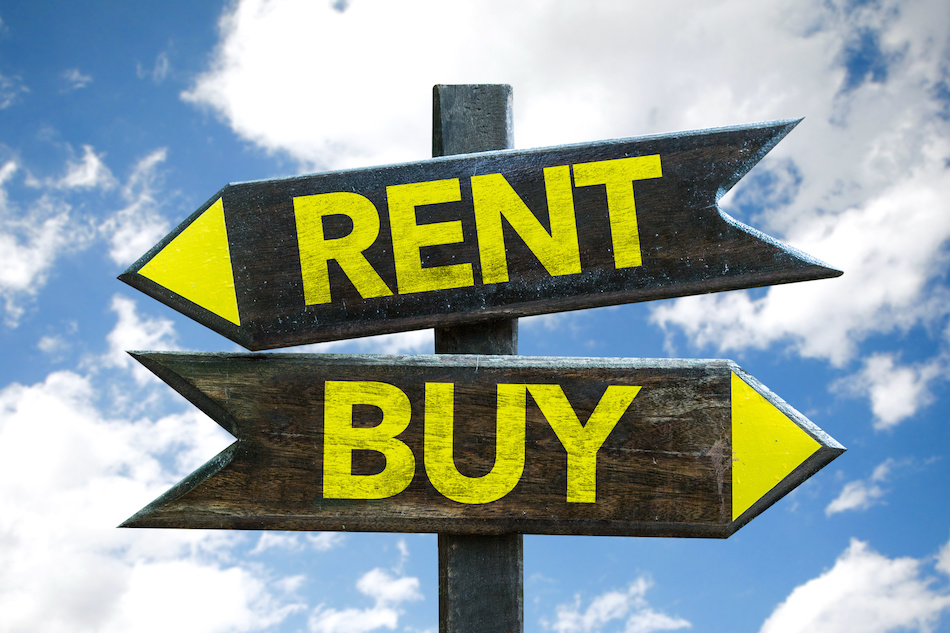 If the decision involved only weighing basic rent against a mortgage payment, the choice of renting or buying might be simple. However, there are a number of other factors, and some costs that you might not have considered when you commit to either a home loan or a year's lease.
While the decision to rent your first apartment may have been a breeze to make, when it's time to weigh the pros and cons of buying a home or condo, continuing to rent that apartment, or signing a long-term lease, there are a host of other considerations, not all of them financial.
Let's look at the pros and cons of each:
Buying
There are the immediate costs of applying for a loan, but you must also tally up and find funds for earnest money and down payment, closing costs that include appraisal and inspection fees, title and mortgage insurance, homeowner's insurance, taxes, possible transfer fees and moving costs. It all adds up and the total can range between two and four percent of the total home price.
Then there are the recurring costs. When you own a home, you commit to the following monthly payments:
Mortgage loan, usually including private mortgage insurance and property taxes;
Homeowners insurance; sometimes this amount is included in the loan, or it may be paid separately;
Utilities, including electricity and/or gas or oil for heating...