Must-See Attractions in South Carolina
Posted by Rainbow Russell on Tuesday, March 6, 2018 at 8:52 AM
By Rainbow Russell / March 6, 2018
Comment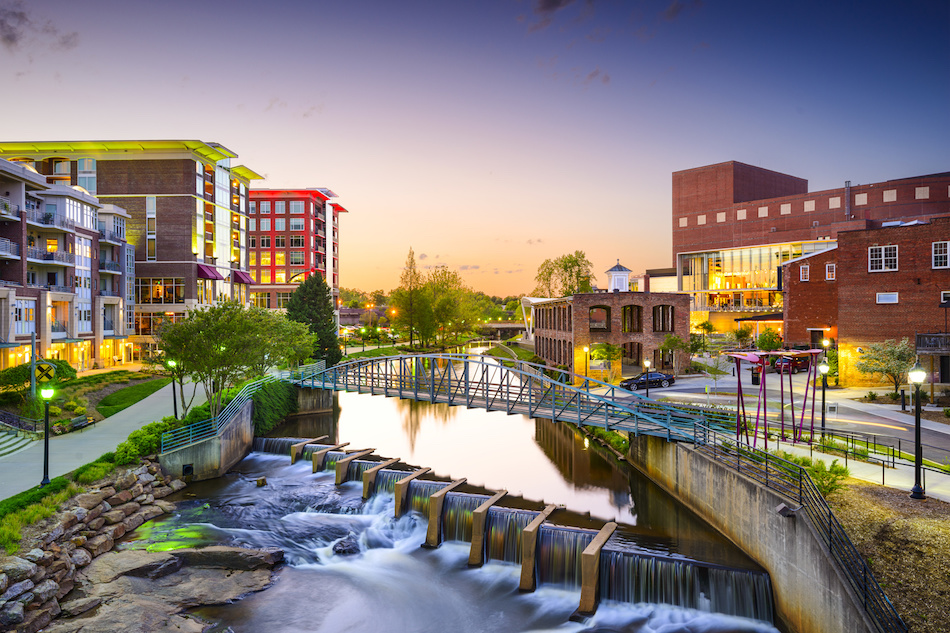 As one of the original 13 colonies, South Carolina is an ideal state for history buffs and outdoor enthusiasts to explore. A climate that remains warm even in the colder months lends itself to road trips throughout the Palmetto state. If a trip to South Carolina is on your calendar, here are some stops you won't want to miss.
Fort Sumter National Monument
History buffs, particularly those with a special interest in the Civil War, will want to visit the Fort Sumter National Monument, operated by the National Park Service. Textbooks link the start of the war to April 12, 1861, when Confederates opened fire on this Federal post. Union forces surrendered after 34 hours and continued to try for almost four years to regain the fort. Since the site is on an island in the Charleston Harbor, you'll take a boat ride to reach it. Tours last approximately 2 ½ hours.
Brookgreen Gardens
Where can you take in a renowned sculpture garden, history, zoo, and art on the same visit? Brookgreen Gardens has all of these and more. With a Murrells Inlet location, this is an easy side trip when you're in the area. Kids and adults both love the boat rides that morph into lessons in history plus the conservation information available at the butterfly house. During the winter holidays, more than 5,500 hand-lit candles and sparkling lights plus a backdrop of holiday music help visitors feel a special glow. Learn some fascinating facts about natural history while taking in the 17 Animontronic Dinosaurs at Brookgreen through April 29, 2018.
Devils Fork State Park
Take advantage of South Carolina's enviable climate to enjoy an abundance of rivers, forests, and lakes. Whether you want to make a day trip to Devils Fork State Park in Salem, SC or enjoy a weekend getaway, you'll find plenty to see and do. This Upstate mountain retreat offers biking, paddle boarding, camping, fly fishing for trout, and several waterfalls.
Pirate Adventures on Hilton Head
Have you always been curious about pirates? Want a peek at Hilton Head Island to consider it for a future vacation? You can find out about both by choosing one of three Hilton Head pirate expeditions. You'll learn the relationship between the history of the island and real pirates while you sail the open waters and catch a glimpse of dolphins. Kids have the opportunity to get into pirate costume and learn the proverbial pirate swagger before boarding. After sailing along the South Carolina coastline, passengers can search for buried treasure.
Charleston by Carriage
What's not to love about Charleston? From its genteel Southern architecture to its many museums and rich blended American, European, and African culture, this city is full of amazing attractions. Why not take in the sights on a one-hour guided carriage tour of historic Charleston? You'll soak up the period feel of lush gardens, historic churches, cobblestone streets, and antebellum homes while learning about the city's architecture, history, and culture and covering 25 to 30 blocks in Charleston's downtown district.
Spoleto Festival USA
Another Charleston attraction is the Spoleto Festival USA, widely recognized as one of the leading festivals in the world. This annual event packs thousands into the city's churches, outdoor venues, and historic theaters. Since its beginnings, Spoleto has presented more than 200 international or U.S. premieres or commissions. It features performances by famous artists and emerging talent in operatic, chamber, symphonic, jazz, and choral music, as well as theater and dance. Since the festival runs for 17 days and 17 nights every spring, it's easy to catch at least a part of it. The 2018 schedule is May 25 through June 10.
Millford Plantation
Architecture buffs won't want to miss a trip to see Millford Plantation in Pinewood. Many consider it the finest example of residential Greek Revival architecture in the United States. Tours highlight the opulence of the residence and majestic views of the estate. Milford is the only plantation to avoid being burned to the ground during Potter's Raid. Generally open on the first Saturday of the month and all Saturdays in April, the planation is closed every January.
Clemson-South Carolina Rivalry
It's been going on since 1896 and affects all sports. However, the rivalry between the Clemson University Tigers and the University of South Carolina Gamecocks is fiercest on the football field. Sports fans won't want to miss the Clemson-USC game if they're lucky enough to be there at the right time in the fall.
Ripley's Aquarium
A visit to South Carolina isn't complete without checking out the ocean-living creatures associated with this coastal state. Ripley's Aquarium in Myrtle Beach offers educational presentations on marine life plus an interactive experience. Visitors are able to walk through a tunnel as sharks circle overhead and see creatures of the Amazon rainforest in addition to skates, rays, and local fish. Fascinated with mermaids? You can meet one each Saturday. The aquarium is open 365 days a year, so it's easy to combine a visit with a trip to one of the world's most famous beaches.
Carolina Opry Christmas Special
For a special holiday treat, take in the Christmas extravaganza at the Carolina Opry in Myrtle Beach. It features an array of artists, high-energy music, and extravagant costumes. Performances for 2017 begin on December 1.
The Citadel
Are you traveling with friends? If you've always been curious about the Citadel, founded in 1842 as one of six senior U.S. military colleges, take a cadet-led tour as a group. The picturesque Charleston campus lies on the banks of the Ashley River. It serves as home to more than 3,400 students in 20 full- and part-time undergraduate and graduate programs.
Whether your interest is this state's breathtaking natural beauty, its fascinating history, or its past and present culture, you'll always discover more things to see and more places to go. Wondering what to visit first? South Carolina, whether you're in Murrell's Inlet or elsewhere, has so many must-see attractions that you'll definitely want to come back and take in some you've missed.