Painting a Room For Beginners
Posted by Rainbow Russell on Friday, July 31, 2020 at 7:55 AM
By Rainbow Russell / July 31, 2020
Comment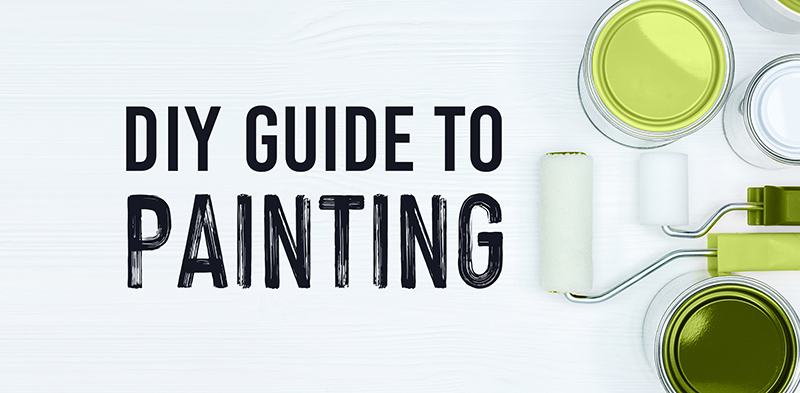 Painting can be a fun, quick way to refresh any room in your home, making it more appealing to potential buyers. While you can call in professional painters, painting your home's interior walls can also be a fun DIY project to tackle over a weekend. (And hey, if it doesnt turn out great, the pro's are just a call away!) If you are a beginner this can be a daunting task! This guide to painting rooms is helpful for new and veteran homeowners alike who want to learn the ins and outs of customizing their home, whether it's for themselves or to stage their home to sell.
Steps To Painting Walls
As eager as you are to start applying paint to the walls in your room, there are a few key steps to complete beforehand in order to ensure the best final result.
Clear Out Furniture and Do Prep Work
Painting isn't just as simple as choosing the latest trending colors, dipping a brush in a can of paint and going to town. First, homeowners need to make sure that they protect what's in the room, and that means doing some prep work.
Step 1. Move the furniture out of the room.
Step 2. Protect your floors with a tarp or drop cloth.
Step 3. Remove vent covers and light switch plates.
Prep the Walls For Paint
It still isn't time to paint quite yet. Now that the space is ready, the next step is to prepare the walls for painting because dirty, dusty walls can prevent the fresh paint from sticking well.
Step 1. Clean the walls of cobwebs and use a damp cloth to wipe them down of debris.
Step 2. Lay down painters tape to create a tight seal that creates crisp lines around molding and windowsills.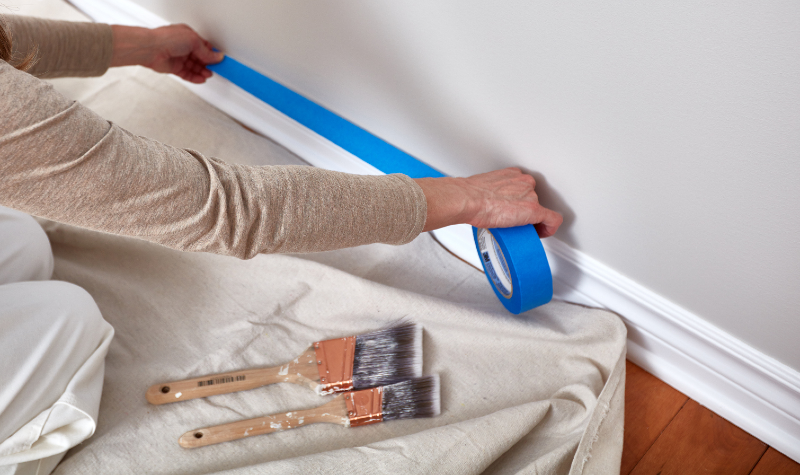 Start Applying Paint
It is finally time to paint! Create pro-like crisp edges by taking a methodical approach, and cutting in the edges before you fill in the middle of the wall.
Step 1. Cut in around the edges of the wall to prevent mistakes made with a roller brush going too close to the edge.
Step 2. Use a roller brush to evenly and quickly coat the wall, while making sure to overlap each time you swipe up and down to smooth out any drips.
Pro Tip: When using a roller brush, it's important to remember to use vertical strokes and not horizontal to prevent any drips that could get missed by the roller.
Apply Extra Coats As Needed
Some paints can get away with only having one coat, but in most cases, it will be necessary to use at least two. In order to make it easier to see if a coat looks patchy, try turning on lights and closely inspecting the wall. If any of the previous color peeks through the new color, it's a telltale sign that a second coat is needed.
By following these steps, any first time or veteren homeowner you'll be on your way top painting like a pro! For more advice regarding painting your home, be sure to consult a local professional, such as Tides Magazine partner Southern Custom Painting, who are trusted experts in interior and exterior residential painting.
For More Advice On Staging Your Home To Sell
Our listing professionals can help you determine which updates will help you increase your home's value as well as quick tips on ways to prepare your space with minimal investment. In today's active market, listings are in high demand so there may be less to do than you think!