Popular Roofing Types: What Roofing Trends do Buyers Like Most?
Posted by Rainbow Russell on Tuesday, November 07, 2017 at 11:30 AM
By Rainbow Russell / November 7, 2017
Comment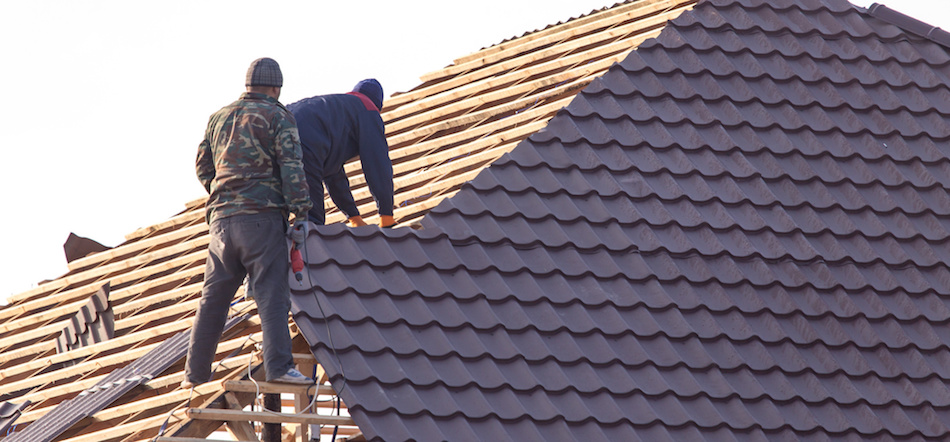 Choosing right type of roofing for a home is extremely important. Not only do people want their roof to hold up in a storm but they also want the roof to last for a long time. Replacing a roof is not a necessarily inexpensive project, which is why it is important to choose the right roof type the first time. There are several types of roofing that are more popular than others for a variety of reasons.
Asphalt Shingles
Asphalt shingles are some of the most popular options for roofing types today because of a variety of reasons. They tend to be lower in cost than other options, are easy to find, and they also come in many different colors and style to fit the home design. They come in two different types: organic and fiberglass. The organic shingles are usually made from recycled felt paper and have a layer of asphalt to make them waterproof. Organic shingles are more durable than the fiberglass option but also tend to be more expensive. Fiberglass roof shingles have the same asphalt layer but also have a fiberglass mat on top of the asphalt. There is also usually a ceramic covering of granules to reflect UV rays which can help deflect some heat, although not as much as some of the other roofing options.
Cedar Shake
Cedar shake is a wooden shingle for roofing. They tend to be an option for homeowners who are looking for a durable roofing material that will last a long time and looks a bit more visually appealing than an asphalt shingle on a roof. One of the best benefits is that they can stand up to any climate. They naturally resist UV damage in hot and sunny areas and they can withstand rougher weather and a lot of water. There are even some options on the market that have a fire resistant coating. Beyond that, cedar is a natural insulator so this option can help with some energy efficiency in a home. They are difficult to install, however, which can make installation a bit more expensive and adds to the overall cost of the roof. This is also a type of roofing material that should not be installed without a Prince Creek professional.
Tile
Even though the asphalt shingle is the most popular roofing option, tile roofing has a few added advantages to its use. This is one of the most durable roofing types available in the market. It can last anywhere from 50 to 100 years if it is maintained properly. It does tend to be a bit more expensive of an option but it does not need to be replaced nearly as often. In fact, with how durable it is, it may not need to be replaced at all within the lifetime of an individual. Tile roofing also gives a home a bit of a European look that can being its own design advantage. It comes in a variety of colors and sizes to choose from. A common color choice is the deep red that is seen in the California area, but there are a lot more available in the market than that. It also provides a good amount of insulation and reduces some heat transfer so that some energy savings can occur as a result.
There are a lot of different roofing options on the market but these are some of the most popular because the offer the most benefits.