Pros and Cons of a Single-Close Construction Loan
Posted by Rainbow Russell on Sunday, August 14, 2016 at 4:10 PM
By Rainbow Russell / August 14, 2016
Comment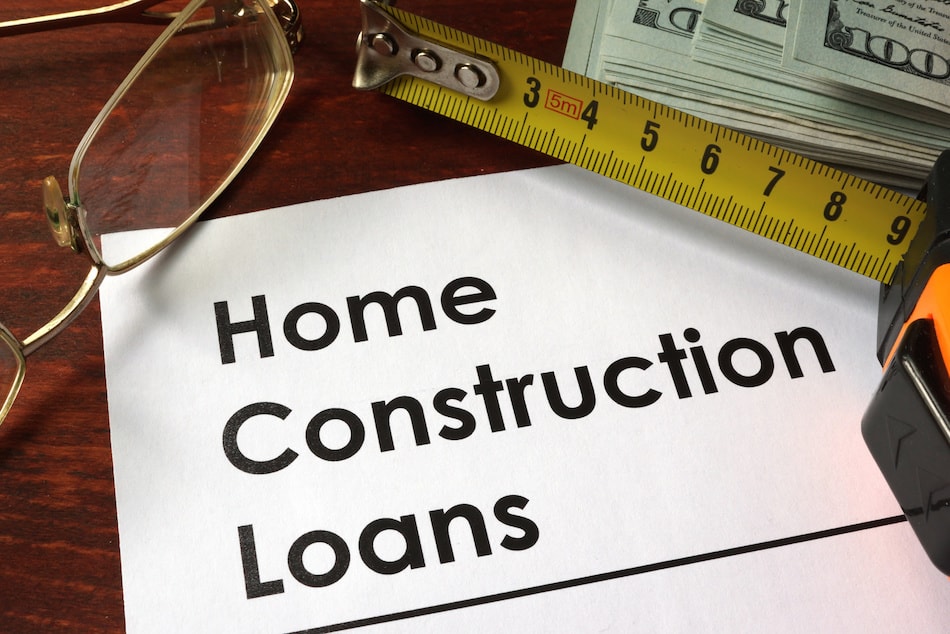 Planning to buy a home requires much decision-making, especially if you want a new home rather than a resale. Although there are plenty of new homes on the market, what if you decide to build rather than buy?
Working with a builder, especially a custom home builder, sometimes gives you the option of securing your own financing for the construction as well as for the permanent mortgage.
If so, there are some questions to ask yourself, as well as the builder and the lender:
Is a single close construction loan risky or advantageous?
Will my builder work with a single close construction loan?
What are the pros and cons, and is there any protection if the construction doesn't go as planned, or if I change my mind?
Here are the things you should know, but only you can make the final decision about what's right in your situation:
Basic Facts of Single Close Construction Loans
The single close construction loan is exactly what its name describes, but a lot of "teamwork" is involved if it is to be a smooth home buying process, from turning the first dirt to actual move-in.
A lender qualifies and pre-appoves a prospective home buyer based on stated requirements for a mortgage. But, in addition to needing personal income and expense information from the buyer, the lender will also require information from the builder. That normally includes complete plans and specifications; detailed cost projections on the house to be built, including a pre-construction appraisal; business verifications and financial statements; a list of building suppliers and subcontractors as well as (depending on state and local requirements) license numbers and proof of insurance; a detailed construction schedule and a signed contract.
The building lot, whether already owned by the builder or the buyer, or included as part of the construction loan package, must be paid in full prior to the start of construction. This payment can be made from loan proceeds. The buyer's down payment may be divided between the funds required to purchase the land, an advance deposit to the builder, and an escrow deposit to the lender, all of which will be drawn upon to fund construction.
Lending requirements and construction contracts vary considerably, as do interest rates and terms. Interest rates charged to builders for interim construction loans are invariably higher than the rates charged to homebuyers. Many buyers will save money by securing their own construction loans, whether they opt for a single close mortgage or traditional construction funding.
Logistics of the Single Close Loan
During construction, the loan is a sliding scale, with interest charged only on the actual dollar amount disbursed. The builder is normally paid on a "percentage of completion" basis, although payment may be scheduled based on reaching certain benchmarks during the process. Except for extremely long or expensive projects, those stages are usually stipulated as foundation, framing, roofing, and completion, and there may be an initial fee disbursed to the builder for "startup costs." It is not unusual that a final 10-15 percent holdback is only released upon issuance of a certificate of occupancy or at completion of "punch work."
A lender will typically require partial and final lien waivers from the builder, and perhaps from individual sub-contractors and suppliers, confirming that full payment has been made for all materials and labor used for actual construction.
Normally a lender will require independent verification for each "draw" released to the builder. Third party inspections may be charged separately to the buyer, or may be included in the loan fees. Such inspections are typically made by an architect or a construction manager, but they might be done by a loan officer based on pre-authorized percentages for each phase of construction.
A single close loan offers some additional protection for the builder, because as long as the final product conforms to approved plans and specifications, the final payment should be forthcoming from the lender before a buyer can occupy their new home.
The buyer, however, barring very unusual circumstances, cannot walk away or change their mind. The single close obligates the buyer to repay the total amount of the mortgage.
Read the Fine Print: Avoid Misunderstandings
Even though there are stringent requirements and multiple checks and verifications along the way, disputes can arise due to cost overruns, unpaid third-party bills, construction delays resulting from weather or material unavailability, builder non-performance, or buyer change orders. To work well, there must be honest and open communication between buyer, builder and lender.
Single close loans can be a good choice for buyers considering custom built homes. The process can facilitate negotiations with builders who have strong financial relationships with local lenders, and can be an effective way for well-qualified buyers to get exactly what they want in a custom home.