Selling Your Vacation Home? Six Tips to Help You Succeed!
Posted by Preston Guyton on Thursday, November 3, 2016 at 10:57 AM
By Preston Guyton / November 3, 2016
Comment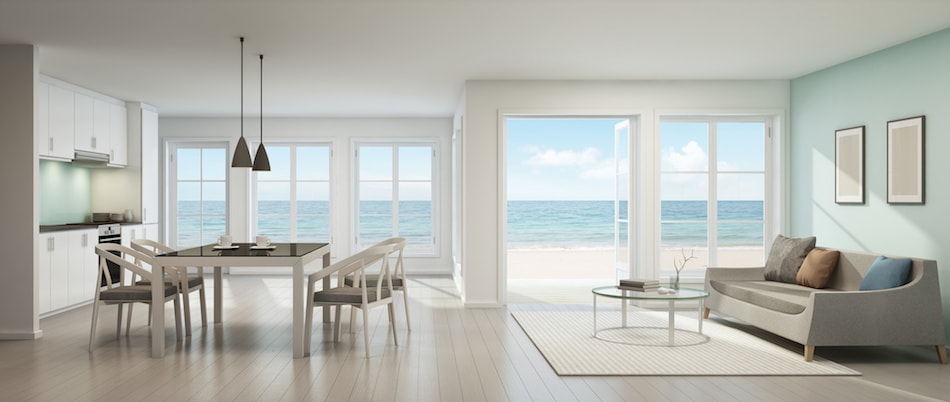 Vacation homes are a wonderful way to really relax and spend time in a pleasant atmosphere. However, sometimes circumstances, including time or financial constraints, can make it necessary to sell a vacation home that is no longer wanted or needed.
Unlike selling a permanent residence, selling a vacation home often means managing the process from another location, sometimes hundreds or even thousands of miles away. If you have decided to sell your vacation home and are wondering where to begin, the following suggestions may assist you in getting it sold as quickly and easily as possible.
Check Tax Ramifications First
Vacation homes are usually viewed differently than a primary residence for purposes of taxation, so remember to first make sure to do your research to ensure that selling your vacation home is financially feasible for your particular tax situation. In some cases, you may be better off by choosing to have the property managed professionally by a property manager for on-going rental income instead of selling. This may be especially true if you will have to pay capital gains taxes on the sale of the vacation home.
Use the Services of a Real Estate Professional
If, after examining the taxation ramifications, moving forward with the sale of the vacation home seems like a smart move, the next step is to hire a reputable real estate professional who specializes in successfully selling vacation homes in that particular area. Because real estate agents understand the area and are well known with the locals, they will be able to best help you attract prospective buyers and help you understand the market trends for that area.
Prepare the Home, Inside and Out
Because vacation homes are often not used on a day-to-day basis, they can quickly fall into disrepair or look untidy. Before listing your vacation home, take time to make sure that it is clean, fresh and well-maintained, inside and out. This may include having the lawn mowed and/or have the landscaping trimmed regularly during the growing season. If there are swimming pools or other features, make sure they are also kept clean and well maintained to show the property to its best advantage. In addition, if any home repairs are needed, make sure they are completed before the home is marketed.
List Before the Busy Vacation Season Begins
In most cases, the best time to list vacation property is just before the busiest part of the vacation season for the area. This will allow it to be exposed to potential buyers who are ready to buy immediately so that they can enjoy their vacation in the area where the home is located as well as the incoming vacationers who may know of someone wanting to purchase in the area.
Price to the Market
Before setting the price, have your real estate professional prepare an extensive comparative market analysis that will show you where your vacation homes value fits into the local market place and then arrive at the best selling price for the vacation home. Be sure to resist the urge to overprice, especially if there are many other vacation homes on the market as well. Even if your vacation home is unique, buyers likely will not pay a premium price for your home when there are a number of other homes from which to choose.
Offer the Incentive of a Package Deal
Since vacation homes are often used along with specific possessions or improvements such as boats, boat docks, outdoor furnishings, fishing, golf, skiing equipment, or other items, consider boosting buyer interest by offering a package deal that may includes these items. Selling the property with vacation home add-ons may also add value and convenience for the seller - as the will not have to buy or obtain them after purchasing the property.
Because there are not as many buyers looking for vacation homes as there are traditional residences, be prepared for a offer and sale to take a bit longer. In addition, if your vacation home is very remote, frequently impacted by extreme seasonal weather, or fits into a very niche market, these factors may also make it more difficult to attract the right buyer.
Overcoming these issues will be easiest by working closely with your real estate professional through all phases of the listing, marketing and selling process. As your eyes and ears in the area where the vacation home is located, your agent can also assist you with checking on the property and alerting you whenever it requires cleaning or repairs to keep it attractive and welcoming for potential buyers.
#hw