Six Professionals: Your Best Assets in the Home Buying Process
Posted by Preston Guyton on Friday, September 9, 2016 at 2:12 PM
By Preston Guyton / September 9, 2016
Comment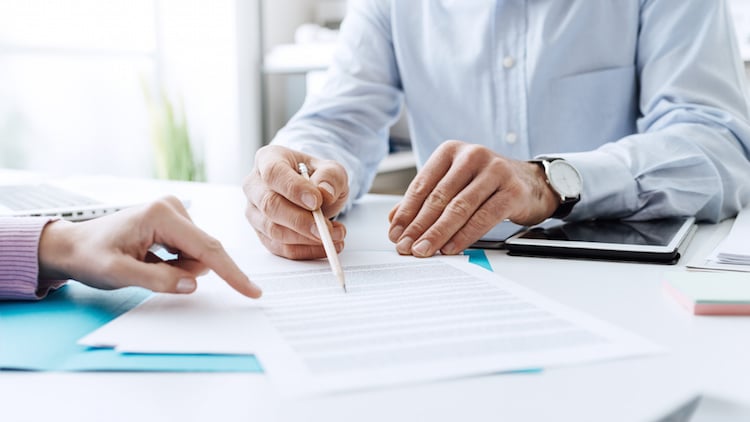 T he home buying process can be exhausting and daunting. It has many steps and drawn out procedures. It is, however, eventually worth it as you move into that new home!
With this end-game in mind, it's essential to establish your home buying dream team. These are the six qualified professionals that will help you navigate the waters, stamp out the obstacles, and arrive at the home you will buy and want to live in. Here are the six people who are your best assets during the home buying process.
Your Real Estate Agent
The first person to get in your corner to ensure a positive home purchasing experience is a professional real estate agent. Ask friends and family for referrals, and remember, you aren't required to work with the first one you meet. Interview him or her and make certain they possess an understanding of the real estate market where you want to search for a home and eventually buy. And be sure they are knowledgeable about the local area, schools, costs, etc. Also watch closely to see whether or not he or she is listening to your specific preferences, or if they are hurrying you through your expectations to give you a one-size-fits-all strategy. If you feel rushed or your questions are not being answered to your satisfaction, move on and interview the next agent.
Once you have secured your professional real estate agent - the one who will be your champion and represent YOUR interests throughout your home purchasing experience (and not the home seller's interest), the next person on your dream team is the...
Your Mortgage Originator
Always consult with a mortgage professional as soon as possible in the home buying process. Up to several months in advance is suggested.
Buying a home takes money, and if you cannot pay cash for a home, then your mortgage professional will be instrumental in securing the funds for you. Again, referrals are a great way to choose the qualified mortgage professional who fits your needs. Select one based on experience as well as the fit with your personality. Stay away from anyone who suggests stretching the truth or even lying about your income or anything else to gain access to a mortgage loan.
A savvy mortgage originator provides priceless insight on the credit score you will need, how much house you can afford, and the variety of mortgages available to you. Sit down and have the originator explain all of your options, and the pros and cons of each. And after you have met with them and supplied them with some information, they can possibly help you get pre-approved for a mortgage, which carries more clout with the seller during the negotiation process.
Once you and your real estate agent have found a home to buy, several important people enter the picture. One of these is...
Your Mortgage Loan Processor
Once there is a signed contract on the home and the mortgage loan is in motion, the loan processor is the person who gathers all the required information in order to close the mortgage loan. This person may or may not be in the same office as your mortgage home originator, though they usually work very closely together. Missing key financial pieces of information about your history can hold up the mortgage process and possibly delay the closing. Make certain to respond to him or her in a timely manner with any requests for any information they may request.
After the home is under contract and the mortgage process is well under way, they next professional is...
Your Home inspector
It is usually a good idea to have the home you will be buying or making an offer on, to be inspected by a Home Inspector. This is the professional that walks through the home and looks at everything from the flooring to the electric to the roof. After the inspection, they will let you know any problems or issues with the home as well as make recommendations on anything that may need replacement or must be repaired before the deal closes. Most professional home inspectors will give you a written report at the conclusion of the inspection.
A good home inspection by a reputable and professional home inspector will give you insight into issues regarding the home that you may have missed or been unaware of. Your real estate agent will then know how to present these issues to the home seller. The seller may possibly negotiate to have the items repaired or replaced, or possibly handled in another manner, such as lowering the price of the home or offering a credit at closing (if this is allowed in your state).
After the home is inspected and the purchase and sale contract is signed, the next professional that may enter the picture is...
Your Title Company or Escrow Representative
Depending on what state you live in (either an escrow state or a title state), this is the person that will actually handle (all of the way to closing) all of the home buying paperwork and documentation. If you live in an escrow state, there will also be a title company representative as well as an escrow professional. The title company and their representative will search past title and ownership records to make certain that the seller is the rightful owner of the property, and is able to sell the home. In many cases, issues with titles may end up causing problems after you buy the home if they are not discovered and dealt with prior to closing.
In most cases, the escrow or title company professionals do many more things, such as deal with the HOA (if there is one), calculate and prorate property taxes and secure title insurance. Be sure to feel free to ask any questions or request to see any documentation to ease your mind during the home buying process.
The final member of your dream team is your...
Your Insurance agent
As the home buying process moves along, go ahead and find a reputable home insurance agent. Maybe you have a current insurance agent that you may want to continue working with, or look for a new one. Either way, explain that you are buying a new home and get recommendations on the coverage you need and quotes. More than likely, your title or escrow professional will ask for your insurance agents information in order to secure homeowners insurance at closing.
Ask your professional insurance agent and/or your mortgage originator to see if can pay the homeowners insurance premium yourself, or if it is required to be placed as part of the monthly house payment through an escrow account.
Embarking on the home buying process is exciting and rewarding, but also stressful and nerve-racking. By doing some homework in the beginning and establishing your dream team of home buying professionals, you pave the way for a seamless home purchasing experience and will be in your new home in no time!
#hw