Visiting or Buying a Place in Myrtle Beach: What Each Area Has to Offer
Posted by Rainbow Russell on Tuesday, April 3, 2018 at 8:32 AM
By Rainbow Russell / April 3, 2018
Comment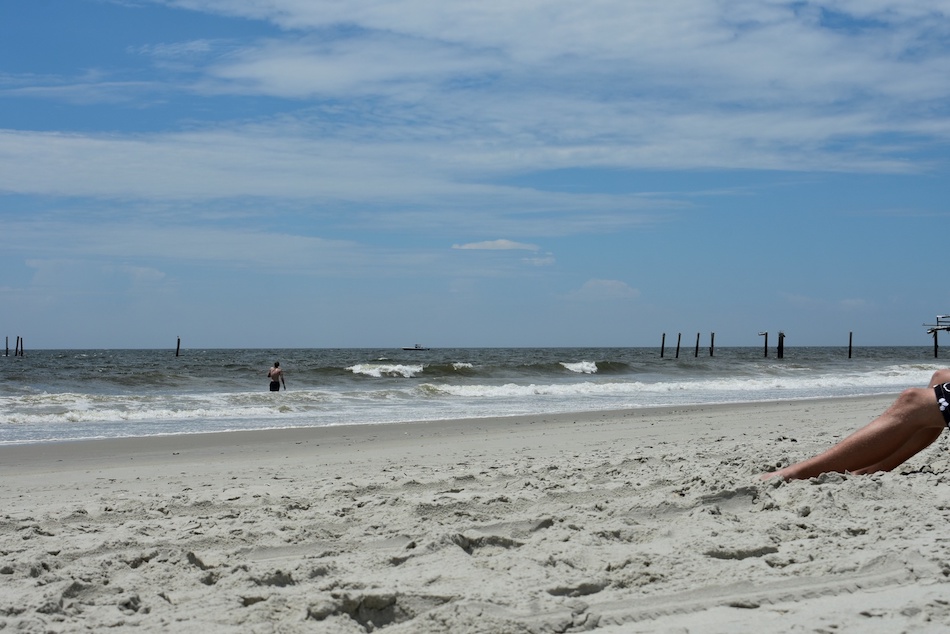 Are you looking to buy or stay at a place in Myrtle Beach? It can be hard to decide on which area to choose as there are attractions in each location. Twelve unique communities are encompassed in the area known as Myrtle Beach. A lively downtown area, loads of natural beauty and historic areas can be found in and around the Myrtle Beach area. This area has grown in popularity and continues to attract new and returning visitors every year.
Potential buyers whoneed larger accommodations may want to look for a spacious condo with multiple bedrooms, those looking for smaller spaces may want an accommodation close to the action, and others may want a more low-key area that includes beach accessibility but with less congestion than the most popular areas. One's own objectives and budget may influence which area of Myrtle Beach may be most suitable for an upcoming vacation. What do visitors and possible future residents need to know about the different areas of Myrtle Beach?
North Myrtle Beach
Homeowners and visitors like the North Myrtle Beach area as it includes numerous attractions and shopping options. Condo-style accommodations offer multiple bedrooms for travelers. North Myrtle Beach attractions include:
Alligator Adventure
Tanger Outlets
Barefoot Princess Riverboat
Alabama Theatre
House of Blues
Barefoot Landing
Resorts in the area include the Beach Cove Resort, Sea Watch Resort and Ocean Creek Resort. Get out on the water, enjoy live entertainment and shop favorite brands in the North Myrtle Beach area.
Central Myrtle Beach
The Central area includes the Myrtle Beach Boardwalk to residential areas. Those buyers considering buying a new vacation home often enjoy the residential neighborhood as they want to be close to main attractions but still want to kick back. Central Myrtle Beach attractions include the following.
Ripley's Aquarium
Myrtle Beach Pelicans
Legends in Concert
WonderWorks
Broadway at the Beach
SkyWheel
The Myrtle Beach Boardwalk
This area is great for those who want to experience the entire Myrtle Beach area, as it is easy to travel to the Northern and Southern ends of Myrtle beach. Suites and condos are available at area resorts including The Caravelle Resort, Beach Colony Resort, Forest Dunes Resort, Carolina Winds Resort and Palms Resort.
South Myrtle Beach
The Southern area of Myrtle Beach is well-suited for may potential buyers. South Myrtle Beach is a laid-back location that is more affordable than other areas of Myrtle Beach. It is easily accessible from the airport and is relatively close to Central Myrtle Beach. South Myrtle Beach attractions include:
South part of the Myrtle Beach Boardwalk;
Market Common;
Myrtle Beach State Park; and
Family Kingdom.
Those looking to rent in the area can take advantage of efficiencies and one-bedroom suites, in addition to hotels including the Palace Resort, Landmark Resort, hotel BLUE resort and Captain's Quarters Resort.
Create Your Own Itinerary
There is plenty to do at this popular tourist destination. Feel free to book a tour, surf or head out on a boat. Those that love history can check out the historic town of Conway, the Hopsewee Plantation or Atalaya Castle in Huntington Beach State Park. Lay back and enjoy spending a day stretching out on the beach with a cold one and a beach read. Get great views of the Atlantic Ocean on the SkyWheel and check out the Bowery for a dose of live music. Many attractions are easily accessible for visitors. These are all fun suggestions for those who want to get the most out of a trip to the Myrtle Beach area.